Your Workers Comp Hearing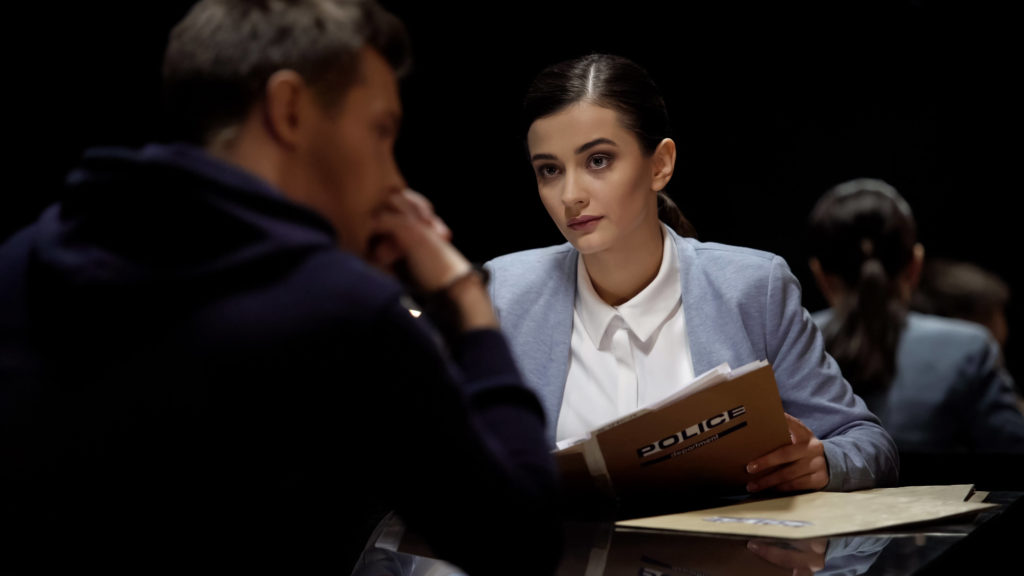 In a perfect world, employers would take safety issues seriously and do everything they could to prevent accidents. If accidents happened anyway, employers and their insurance companies would then provide fair settlements to workers. Unfortunately, we do not live in a perfect world. Employers and insurance companies are often more concerned about profitability than human lives and livelihoods.
Because of this, your workers' compensation case might fail to settle and then end up in a courtroom. If this is the case, you might feel nervous about your workers' compensation hearing. However, an experienced attorney can help you overcome many of the complexities that might arise in your case and in the courtroom.
What Is a Workers' Compensation Hearing?
If your case goes to court, then a judge will schedule a formal hearing to listen to both sides. When insurance companies deny claims, this might lead to you finally receiving benefits. Workers' comp court hearings also determine how much money you should receive for your injuries. The specifics of the court hearing and how it works differs by state based on the laws in place, so keep this in mind.
What Should I Expect at a Workers' Comp Hearing?
Some states have far less intimidating procedures than others. There are also some states with better labor laws in place and court systems that tend to rule in favor of workers. Regardless of the legal process in the state you live, some factors that might prove applicable in all or most places and cases.
Independent Medical Exam
In some cases, the court will accept the medical information provided by your existing doctor. Other times, you might be asked to submit to an independent medical examination. This provides the opportunity for an unbiased review of your injuries.
Arbitration
In some states, mediation before going to court is mandatory. Some other states might require a pretrial. Mediation involves a third party attempting to help you and your employer's insurance company reach an agreement. At the pretrial, a judge gets involved and allows all parties to exchange information. You can continue to negotiate even after a pretrial.
Legal Representation
Attending all of these preliminary workers' compensation hearings with an injury might prove difficult. An experienced attorney can attend these on your behalf. The attorney can also negotiate for the highest possible settlement and gather all the information you need while you recover at home or in the hospital. You are usually required to attend mediation.
Depositions
It is virtually impossible to move forward with any case without expert witnesses. Depositions help obtain the testimonies required from vocational experts, health care practitioners and any other professionals called to the scene or who handled the case. In some cases, you might also be deposed. Some states make this mandatory.
Case Presentation
At your hearing, you will need to provide evidence and present a convincing case to the judge to explain why you should receive benefits and justify the amount you are seeking. Your employer or the insurance company will hire attorneys — sometimes both do. This puts additional pressure on you to counter their professional arguments.
How Can I Prepare for a Workers' Comp Hearing?
To prepare for your workers' compensation hearing, you must first know what to expect. We have provided general details, but your attorney can better inform you of what to expect based on state laws, local laws and that insurance company's usual practices. Here are some additional steps you can take.
1. Hire an Attorney
Some people do go through the entire workers' compensation process without an attorney. These cases tend to have a higher likelihood of failure. If you are on the fence about whether to hire an attorney, consider that the opposition will do so. You need to level the playing field. When hiring an attorney, it is usually best to find one willing to take on your case on a contingency basis. This means you will not need to pay your attorney until or unless he or she wins your case.
2. Build a Case
The foundation of any good case is strong evidence. If you have returned to work, you might be in an excellent position to communicate with colleagues, get security footage or collect other evidence for your case. In cases where you are still recovering or you feel worried about gathering evidence, your attorney can do so on your behalf. Here are some pieces of evidence your attorney might try to find:
Medical records from health care professionals who tended to you

Video footage of the accident or the safety violations that caused it

Eyewitness statements from colleagues and even customers

Incident report(s) related to the accident or injuries

Photos of the location
3. Develop a Personal Plan
Your attorney will advise you on how to prepare for your workers' comp hearing based on the specifics of your case. If you want to testify or your state makes it mandatory for you to do so, you might need greater levels of preparation. Your attorney will advise you on how to respond to questions and how to handle cross-examination by the opposition. You will also need to find appropriate clothing. Business or business-casual wear is usually considered appropriate.
How Do I Find a Workers' Compensation Attorney?
Unfortunately, finding a good workers' comp attorney is not always easy. Your physician might partner with specific attorneys and recommend one to you, but this might backfire in the end. If the court discovers a connection between the physician and the attorney, there is a greater likelihood of you being subjected to an independent medical examination, even in jurisdictions where receiving one is not mandatory. Friends and family members might also recommend professionals who handled their cases in the past.
The best way to ensure you work with an experienced workers' compensation attorney with the specific qualifications necessary to handle your case is to use a hands-on referral service. We have a list of attorneys looking for workers' comp clients and can match you with the best one based on your location, industry, budget and other specifics of your case. Submit a request online or call us today at (866) 345-6784 to get in touch with an experienced lawyer in your area!