Get Legal Advice From a Wrongful Death Attorney Near You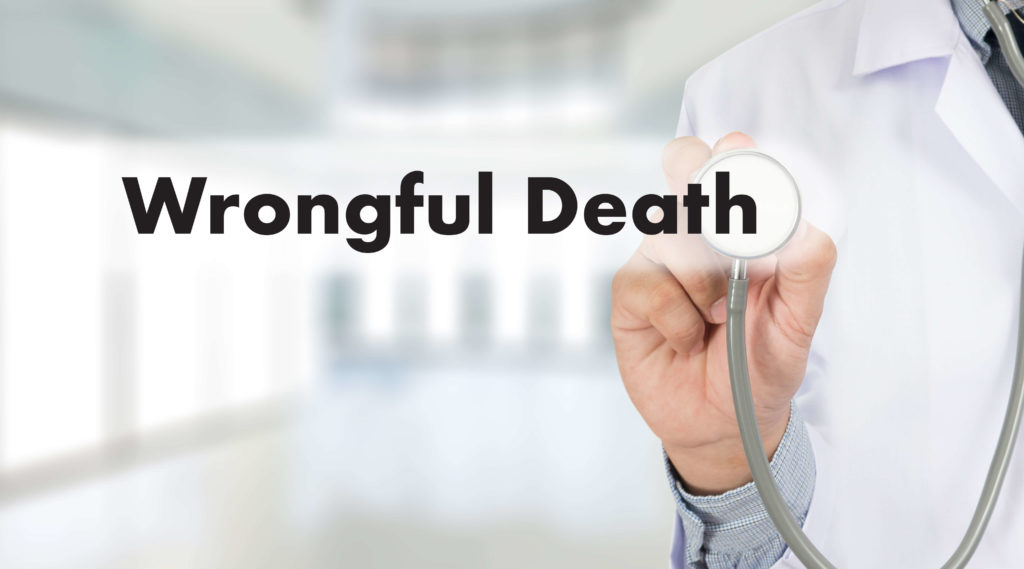 What Is "Wrongful Death"?
You may have heard the term thrown around, but are you sure what "wrongful death" means? If you're wondering if you or your loved ones have a wrongful death claim, then don't worry, we are here to help.
Wrongful death refers to a situation in which one person's negligent acts cause another person's death. Here are a few important elements that make up a wrongful death case:
Death: There must be a death for which the defendant bears responsibility.
Negligence, Recklessness, or Intention: Such death must result directly from the defendant's negligent, reckless, careless, or intentional actions.
Beneficiary: The deceased must leave behind a financial dependent or beneficiary entitled to damages or compensation from the defendant.
Impact: Such a beneficiary must be financially or economically impacted by this loss. However, in some states, other types of losses could be taken into account.
Keep in mind that this does not necessarily have to be a single person. It could also include a hospital, an agency, an organization, or, in some cases, even a government body.
Examples of Wrongful Death Cases
Here are some examples to further illustrate the definition of these cases:
Death caused because of a doctor's or nurse's negligent acts (medical malpractice)
An auto accident caused by the other driver's reckless actions that resulted in death
Death caused because of a vehicle manufacturing defect
Of course, you may have a different situation. Look through the elements to see how they apply to your case. If you still harbor uncertainties, hire a wrongful death attorney who can help you determine your next course of action.
Who Can File a Wrongful Death Claim?
Generally, any close or immediate family member may file a claim for wrongful death. However, one of the main determinants remains the laws of your respective state.
That said, in general, the following usually have a good case:
Children of the deceased

The spouse of the deceased

 Financially dependent parents

Anyone under 18 living with the deceased who financially depend on her or him

Distant relatives (if the state permits)

State-recognized partners of the deceased

Personal representatives mentioned in an estate, or heirs
Who Can Be Sued for Wrongful Death?
Determining the person or organization to sue can be difficult. This depends entirely on the circumstances of your case.
However, maybe the following examples can help:
In a medical malpractice case, parties can sue the doctor or the hospital

In a car or motorcycle accident, parties can sue the other driver
Remember to keep the elements mentioned above in mind. Where there is a wrongful death, there also exists a duty of care. The person or organization who failed to perform this duty is the person you need to sue.
A good wrongful death lawyer can help you determine who bears fault. Consult with a legal professional as soon as you can.
What Is the Typical Process for a Wrongful Death Lawsuit
First, it is important to establish that yours is a case of wrongful death. Once you do, if you are not the deceased's personal representative, you need to find out who it is. Usually, the will mentions this individual.
However, if there is no personal representative, the court appoints one. You also need to gather evidence to make your case. This includes acquiring a death certificate to prove the deceased's death.
You need to work to create a strong argument for why you think the defendant's actions caused the deceased's death. Similarly, you also need to establish that the case's circumstances match the state's legal definition of wrongful death.
Again, it is vital to reiterate that the wrongful death definition and the court process vary from state to state. It is best to hire a lawyer to help you through every stage and make sure you get the justice you deserve.
Wrongful Death Defenses
If you face a wrongful death accusation, then you must prepare a good defense. Here are a few common defenses used in these cases:
Going beyond the statute of limitations

Acting in self-defense

Doing what was reasonably expected of you

Statutory immunity (usually with government agencies)
An experienced attorney can help you create a strong defense based on your case's unique circumstances.
Statute of Limitations
A statute of limitations refers to the time frame within which you can file your wrongful death lawsuit. If you file a case after the statute of limitations expires, then expect a dismissal.
Evaluation of Damages
One of the most important aspects of a wrongful death case is determining damages. Here are a few types of damages beneficiaries can claim:
Economic Burden: This includes funeral expenses, loss of financial support, lifetime earning capacity of the deceased, and similar monetary losses.
Pain and Suffering: Compensation for the pain and suffering caused to the deceased while she or he was alive.
Non-Economic Loss: Loss of companionship, loss to society, and other consequent emotional trauma.
Remember that not all state laws allow for every type of compensation. For example, some states restrict wrongful death claims to include only monetary or economic losses. Similarly, some states do not consider non-economic losses at all.
Turn to an experienced lawyer to help you get the most favorable compensation through your settlement or lawsuit.
Should You Hire a Wrongful Death Attorney?
Did you lose a family member or loved one through another's negligent actions? Do you know someone else who has? Perhaps, you face a lawsuit for causing a wrongful death.
If either applies to you, then it is time to put yourself in touch with a qualified attorney.
Work With an Experienced Local Lawyer
Submit a request online or call us today at (866) 345-6784 to get in touch with an experienced lawyer in your area!