Hire an Attorney to Represent Your Pain and Suffering Case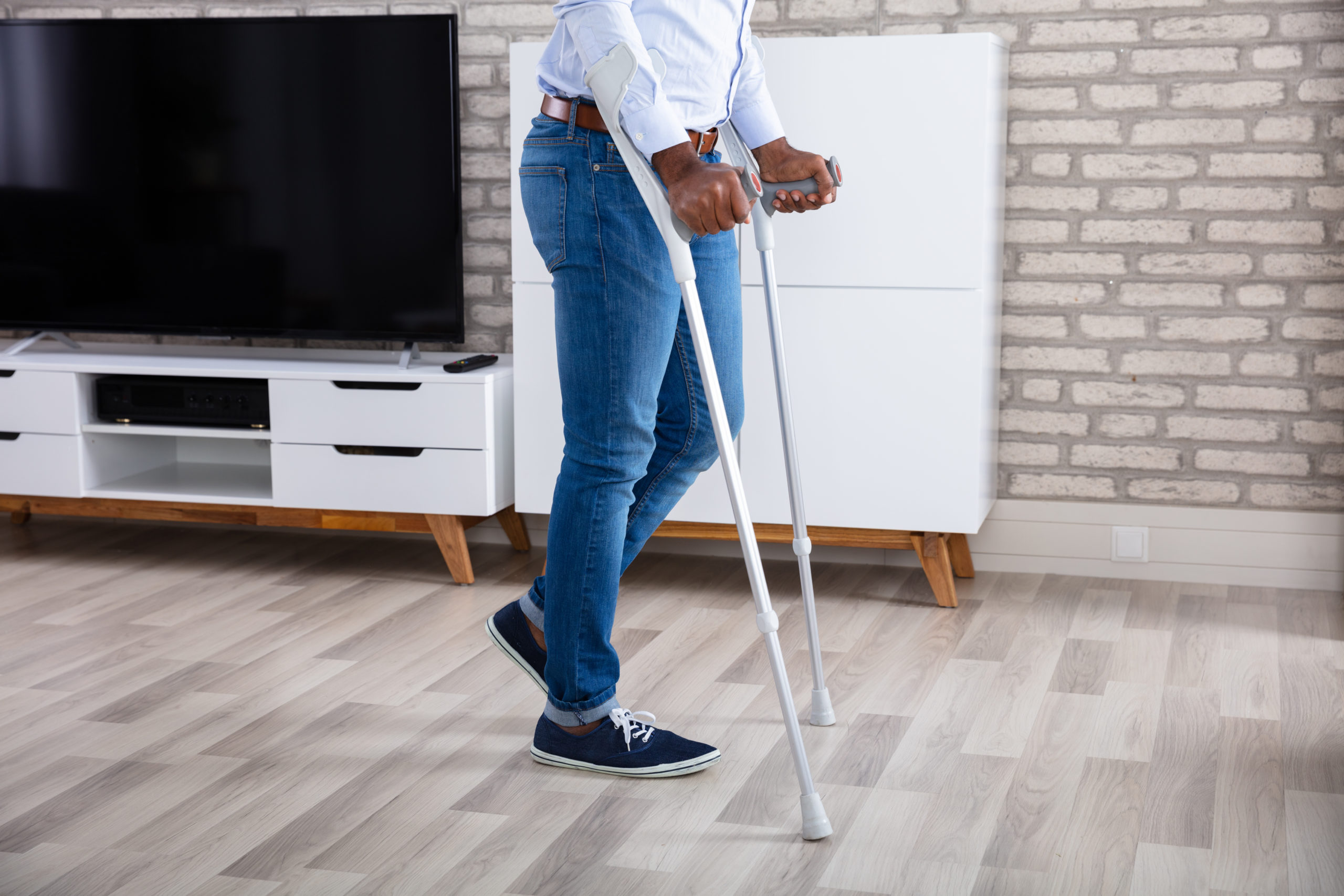 What Is Pain and Suffering?
"Pain and suffering" is a term used to describe the loss of your ability to normally enjoy life and function as usual after experiencing a serious injury in an incident. Some examples of pain and suffering include car accident injuries, negligence cases, and medical malpractice.
There are a number of things that factor into your pain and suffering. This can include your level of comfort, your opportunities to work and participate in society, and your happiness and mental well-being. The legal term does not include any money spent on resulting medical bills or damages to your property. While your medical expenses likely play a part in calculating your pain and suffering settlement, the actual monetary amount is separate. Your medical bills fall under the category of special damages while pain and suffering are general damages.
How Do You Calculate Your Pain and Suffering Amount?
While it is very easy to determine compensation for medical expenses, it is much more difficult to assign a value to your quality of life. Over time, insurance companies have come to rely on two tired and true methods to determine pain and suffering amounts:
The Multiplier Method
The multiplier method takes your total medical expenses as a base value. From there, a multiplier from 1x-5x applies to the value to determine your settlement amount.
Say your medical bills from your automobile accident totaled to $100,000. With the 3x multiplier, your settlement would be for $300,000. The combined amount would be $400,000, including both your medical expenses and pain and suffering.
Of course, you cannot apply the multiplier method to all scenarios. In some cases, the medical expenses are quite low, and even a 5x multiplier cannot account for the amount of pain and suffering a person sustains. For instance, think of facial wounds. The amount to fix the injury is often quite low. However, that type of injury can cause a person great amounts of pain and suffering.
The Daily Rate
In some cases, a daily rate or "per diem" method may suffice to calculate your settlement amount. You can base the daily rate on several different factors, such as your medical bills and lost wages. The daily rate is then applied to each day you claim pain and suffering to come to your total amount.
So, say you lost $150 per day because of missed work and also made weekly trips to a physical therapist and mental health professional. You may determine that your daily rate is $200 per day. If it took you two months to get back to your daily routine, you would apply the $200 to all 60 days, bringing your total amount to $12,000.
What Should You Do to Prove Pain and Suffering?
You can do two different things to prove your pain and suffering case:
Document everything:

 Keep a daily journal documenting your pain, both mental and physical. Keep track of how long it lasts and what it prevented you from doing. 

Seek medical help:

If you feel pain and discomfort, contact a medical professional. Whether you require physical therapy to help you recover from your injuries or a psychologist to help you with trauma, having proof that you sought help strengthens your case.
Providing specific details lays a foundation for your case. And because you have documentation, including trips to medical providers, your attorney has evidence to present to the insurance company.
Why Should You Hire an Attorney?
Claiming pain and suffering damages can be a complex process. An experienced attorney can handle each step with great detail to ensure you get the settlement amount you deserve.
Different states have their own laws regarding the statute of limitations governing how long you have to file a pain and suffering claim. While you may have as long as two years, get in touch with an attorney as soon as you can following your incident.
The full process can take anywhere from a few months to a few years depending on your case. Your attorney can contact the other party's insurance company and begin the process to avoid any delays.
Over 1 Million Requests Connected
Over the past two decades, we connected over 1 million people with attorneys near them. Our network includes lawyers in over 20 areas of legal practice from all around the country. You have a great chance of finding the help you need when you need it.
Find an Attorney to Get the Justice You Deserve
Being the victim of a serious accident can alter the course of your life. Serious injuries can drastically limit your ability to live and enjoy your life to the fullest. You may face crushing financial hardships from medical bills and the inability to work that not only affect you but also your loved ones and dependents.
While no amount of money can truly compensate you for losing the ability to live a life free of pain and suffering, it can help you move forward while focusing on your recovery. You have peace of mind knowing that you and your loved ones have the financial resources you need while you navigate the journey back to normalcy.
You deserve compensation for your pain and suffering, and an experienced attorney well-versed in personal injury law can help you build your case. Do not risk navigate the complex legal process alone; get connected with an attorney near you today.
Work With an Experienced Local Lawyer
Submit a request online or call us today at (866) 345-6784 to get in touch with an experienced lawyer in your area!