Workers' Comp Settlement Amounts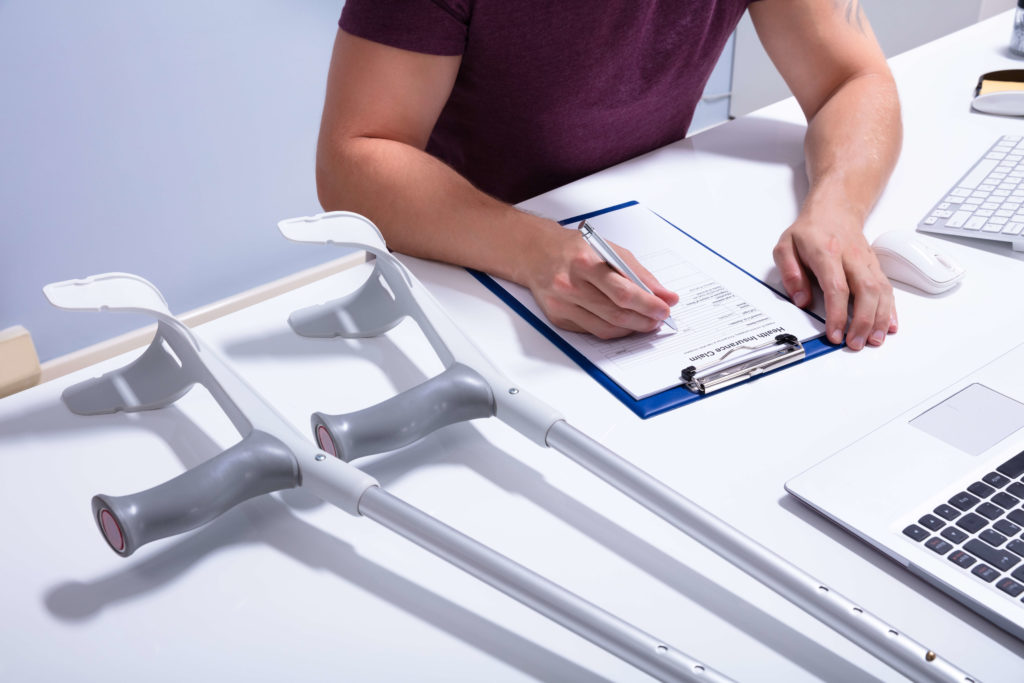 What Are Workers' Comp Settlement Amounts?
Have you suffered some type of injury at work? Are you worried about having enough money to support yourself and your family members? Talk with an attorney about your state's workers' comp system and any other concern you may have to learn about settlement amounts that may be available to you. Call now or complete the online contact form below to protect your legal, financial and health care interests.
Like most of your neighbors, you go to work every single day. When performing your job duties, you may sustain a life-altering injury or develop a debilitating illness. Fortunately, you may be able to receive workers' compensation benefits to help you better manage your recovery process.
While the benefits you may receive depend on where you live, individuals often receive compensation for medical bills and lost wages. You may also be eligible for workers' compensation benefits to help you with rehabilitation and specialist care.
If a workplace or injury results in someone's death, workers' compensation benefits also typically cover funeral expenses.
To boost your chances of receiving the workers' compensation payments you deserve, you must carefully follow your state's claims process. You also need to know how much of a settlement you can expect after filing your claim.
Some Examples of Expenses That May Lower the Amount You Receive
If you have a valid workers' compensation claim, you can expect to receive a settlement offer from your employer's insurer. While you may think you are entitled to the full amount of the settlement, some outstanding expenses may lower the amount you actually receive. These include the following:
Unpaid medical bills

Medicare or Medicaid Reserves

Taxes

Back child support

Attorneys' fees
Unpaid Medical Bills
The workers' compensation benefits you receive should help you pay for initial and ongoing medical care. Therefore, after you receive your settlement, you must take care of outstanding medical bills. This is especially true if the doctor agreed to defer billing until you finalized your workers' compensation matter.
If you already paid for medical care out of your own pocket, you can likely repay yourself with funds you receive from your workers' compensation settlement. Alternatively, you may be able to negotiate the amount you owe downward, allowing you to keep more of the payment you receive.
Consequently, if you have outstanding medical debt when you receive your settlement, you must understand where to dedicate funds. If there is any wiggle room in the amount you owe, you may end up with a greater share of your workers' compensation settlement.
Medicare and Medicaid Reserves
If you receive Medicare or Medicaid, you must know about reserves. Usually, the federal government, which backs both Medicare and Medicaid, does not pay for injuries or illnesses that are covered by the workers' compensation system. Still, if there is some dispute as to whether a person qualifies, Medicare or Medicaid may pay for medical bills.
After you receive your workers' compensation settlement, though, you must set aside some of the award to pay back Medicare or Medicaid. You may also have to reserve some settlement funds to pay for future medical bills that Medicare or Medicaid may otherwise cover.
If Medicare or Medicaid did not pay any of your work-related medical expenses, you do not have to worry about the set-aside provisions. The same is true if you are not eligible for Medicare or Medicaid.
Taxes
Workers' compensation benefits are not usually taxable income. Therefore, you probably do not have to pay taxes on your settlement. This is an important exception, however.
If you receive Social Security Disability Insurance benefits and workers' compensation, you must keep an eye on your total income. When workers' compensation payments are high, SSDI payments may reduce. The difference, known as an offset, may give you tax liability.
Calculating tax liability can be challenging. Consequently, as part of the workers' compensation process, you should be sure you understand how much tax you may have to pay.
Back Child Support
A judge may have ordered you to pay child support. If you are not current with your payments, some of your workers' compensation settlement may go toward your past obligation. How much you may have to pay, though, depends on state law.
Similarly, if you are going through a custody battle, your workers' compensation settlement may factor into how much child support you must pay. That is, workers' compensation is often considered income for child support purposes. How this fact may affect you depends on where you live.
Attorney's Fees
Navigating the workers' compensation system can be incredibly complicated. To boost their odds of receiving payment, individuals often work with lawyers. If you have decided to hire an attorney, some of your settlement is likely to go to legal expenses.
How much your lawyer may take depends on your engagement contract. Accordingly, when hiring a lawyer, you should always ask for an explanation of legal fees. You should also request a rough estimate of associated costs, such as transcription fees or expert testimony.
The Claims Process
If you have an on-the-job injury, you want your workers' compensation claims process to go as smoothly as possible. Typically, a worker's comp claim has the following steps:
Notify your employer of your injury or illness

Seek medical treatment

Complete a claims form

Provide necessary documentation

File an appeal, if necessary

Receive a settlement

Focus on your recovery
While these steps seem simple and straightforward, they often require considerable work. Meanwhile, you must meet tight deadlines and other constraints. Therefore, to manage the process effectively, you may want to work with an experienced attorney in your area.
Work With an Experienced Local Lawyer
A knowledgeable workers' compensation attorney can investigate your workplace injury or illness and help you through all phases of your claim. If you receive a denial, the lawyer can also help you file an appeal.
Because workers' compensation law is incredibly complex, you need an ally on your side. Fortunately, you do not have to search far and wide for the right attorney. Submit a request online or call us today at (866) 345-6784 to get in touch with an experienced lawyer in your area!