Truck Accident Attorneys – Do You Need One?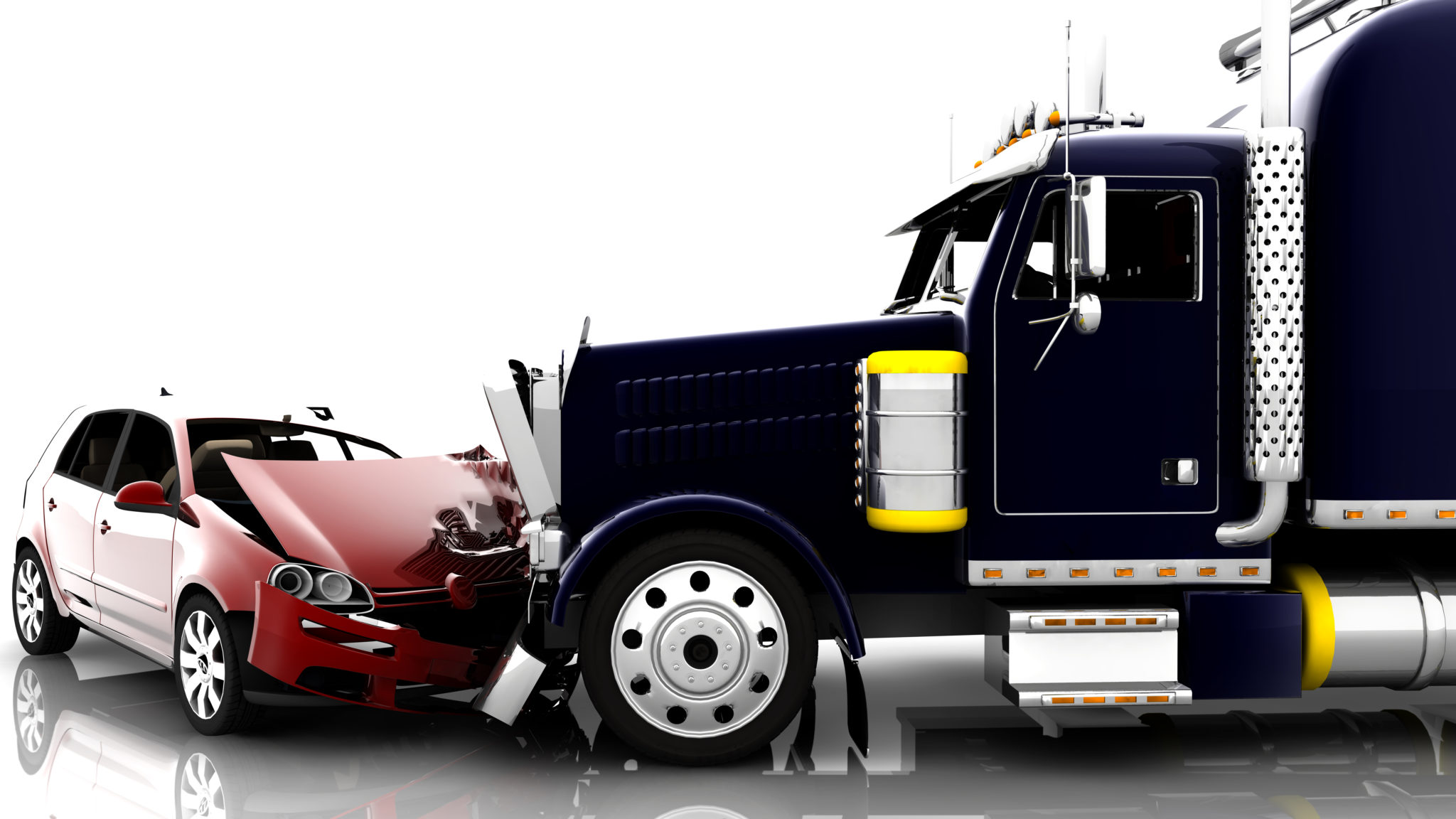 Why Truck Accidents Happen
Just like the majority of other motor vehicle accidents, a truck accident injury can often occur because of the negligence of the truck driver. According to truck accident attorneys, some of the most common reasons why a truck accident may occur include:
Driving too fast in poor weather conditions
Not stopping at a red light
Tailgating or following too closely behind the victim involved in the truck accident
Brake problems
Unfamiliarity with the road the truck driver is on
Roadway problems
Driver fatigue
Use of prescription drugs
Traveling too fast for the weather conditions and the weight of the truck
Use of over-the-counter medications
Traffic flower interruption
Poor truck maintenance
Recently, you found yourself involved in a truck accident. It left you with an auto accident injury, maybe multiple injuries. You wonder if you need a truck accident attorney. Depending on the size of the truck, the nature of your injuries may be very severe. Some of the most common injuries that you can expect to see after a truck accident include:
Whiplash
Back strain
Broken bones
Disfigurement
Amputation of a limb
Injuries to the back
Neck injuries
Burns
Paralysis
Neurological damage
Internal organ injuries
If you or a loved one has been the victim of a truck accident, hiring an experienced truck accident attorney can help to ensure that you receive the compensation you deserve to treat.
Hire an experienced truck accident attorney in your area by calling us at (866) 345-6784 or requesting help on this site online. You will be connected with a lawyer with the experience necessary to take on your truck accident case.
What To Do After a Truck Accident
After a truck accident you have thousands of thoughts running through your mind.  You must consider recover physically as well as financially. A truck accident can be especially terrifying, but you can take several steps to ensure your safety and peace of mind even before deciding on a truck accident attorney.
The first step you need to take is to contact a medical professional, even if you believe that your injuries are minor. Before you take the steps to contact a truck accident attorney, go to the hospital or see a medical doctor to understand the extent of your injuries.
You should also be sure to keep thorough, updated and accurate records of the reason for your hospital visits, as well as any reports you receive from the hospital about your truck accident injuries. These medical reports can help prove to the courts that the injuries you endured, as well as the medical attention you received, were a result of the truck accident.
Documenting the Truck Accident
After receiving medical attention, the next step you should take is to gather any evidence regarding the truck accident and collect statements. Be certain to swap contact information with all parties involved in the truck accident. Even if you are not sure whether you need it later on down the road, having the documentation and information you need to get in touch with all parties involved proves easier to do so immediately after the accident rather than later down the road.
You should note the license plate numbers of the vehicles involved in the accident, as well as the make, model, year, color and registration number of the truck. It is also a good idea to write down the driver's license number of the truck driver who hit you.
If possible, attempt to take down any statements from any people who witnessed the accident. You should also be sure to collect their name, address and phone number along with their testimony.
Another step you should take after a truck accident is to take pictures of the vehicles if it is safe to do so. Pictures such as license plates, damages to vehicles, ID cards and any other pieces of photographic evidence you submit to your truck accident attorney help strengthen your case when your attorney fights for the financial compensation you deserve.
Who to Contact after a Truck Accident Injury
The next step is talking directly to a truck accident attorney near you. Experienced truck accident attorneys offer clear legal help and advice on the steps you should take next in pursuing a cash settlement for your injuries, as well as who you should be in contact with.
Do you want to hire an experienced truck accident attorney who fights for the compensation you rightfully deserve while allowing you to focus on recovering after the accident?
We have lawyers standing by in all areas of law throughout the United States. Call us today at (866) 345-6784 if you desire to work with a dedicated truck accident attorney committed to fighting for you.
Why You Need To Hire a Lawyer After Suffering a Truck Injury
Hiring an experienced truck accident attorney can help you win a liability lawsuit, making sure that you receive every penny that you legally deserve while protecting your legal rights. While the truck driver may have caused the accident, several other parties may bear a degree of liability, such as:
The company leasing the truck involved in the accident
Trucking companies
The companies that manufactured the truck
A company that performs vehicle maintenance
Government entities
The company that loaded cargo onto the truck
Our team of dedicated truck accident attorneys can conduct a thorough investigation to determine all parties who can be held liable for your unfortunate accident.
Our truck accident attorneys dedicate themselves to conducting a thorough evaluation. This will include considerations such as:
Lost wages
Emotional support
Lost retirement benefits
Rather than attempt to recover your losses on your own, even it if it is obvious that the truck driver is at fault, know that you can expect an uphill battle. Insurance companies and negligent parties are sure to put up a fight in paying you proper damages. Let an experienced legal advocate handle everything for you.
Work with an Experienced Local Truck Accident Lawyer
Have you been injured in an accident that involved a commercial truck? Hire a truck accident attorney to fight for the compensation you deserve.
Submit a request online or call us today at (866) 345-6784 to get in touch with an experienced lawyer in your area!