Hire a Spinal Cord Injury Attorney Who Has Your Back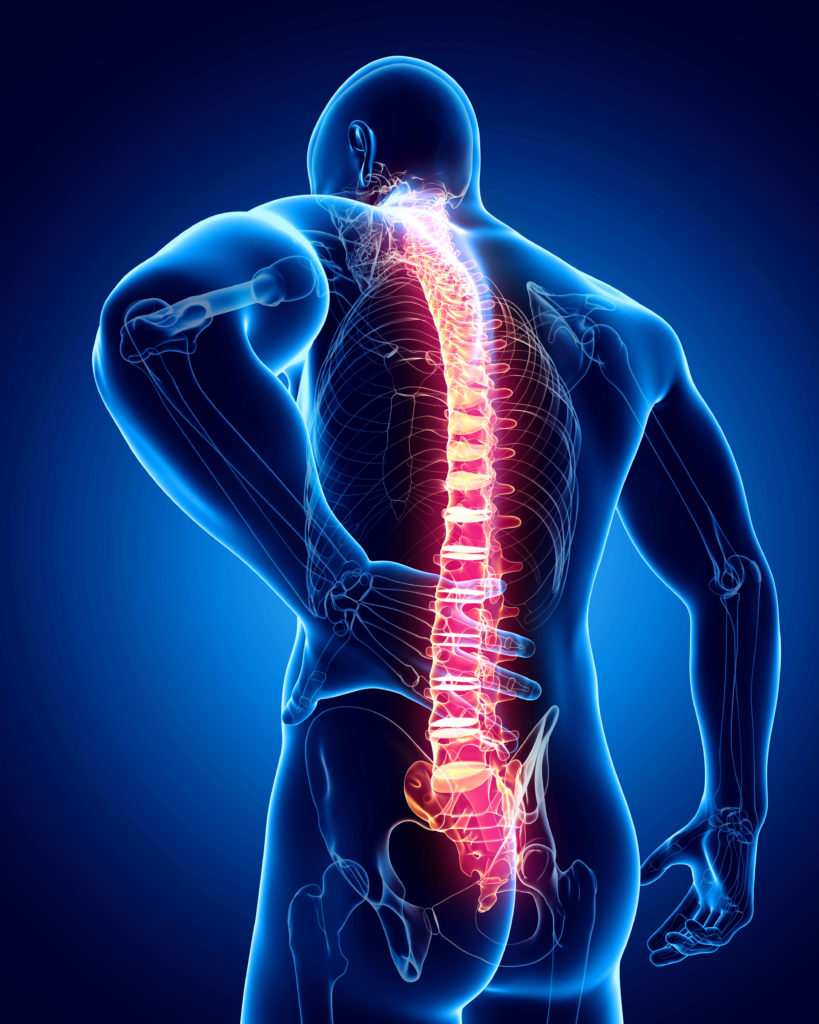 What Is a Spinal Cord Injury?
Spine injuries are serious and, in some cases, deadly. Seek immediate medical attention from a physician or orthopedic specialist to best diagnose your injury. For severe cases, go to your local hospital or ER. It's important to realize, do not attempt to address the problem yourself with home remedies or a massage, as you can worsen any existing damage. Immediate medical attention is vital, as nerves can quickly deteriorate and leave you paralyzed. Whether you sustained your injury in a motor vehicle collision or by another person's negligence, you are not alone. Hire an experienced spinal cord injury attorney to fight for your rights and take some of the weight off your shoulders.
Financial limitations should not prevent you from getting the medical care you need. You may qualify for a settlement for your pain and suffering.
Do not delay in getting help, as nerve damage is fast-acting and aggressive. Seeking help today could be the difference between minor discomfort and permanent paralyzation.
How Long Does It Take to Recover From Nerve Damage?
The spine is one of our most essential bone structures. It houses a delicate arrangement of soft tissues and nerves called the spinal cord. The spinal cord functions as the body's messenger in the central nervous system. Less-severe nerve damage can take 6-12 weeks to heal with proper rest and care. Completely severed nerves have a very low chance of recovering at all.
Underlying conditions may cause nerve damage, such as MS, cancer, various autoimmune diseases and diabetes. It is difficult to recover from such nerve damage, but prescription drugs and new technologies help prevent further progression. Note that a broken spine differs from a spinal cord injury, but it can lead to nerve damage if left untreated.
Types of Injuries 
There are many types of partial paralyzation caused by nerve damage, because each section of the spine houses a different motor control. Depending on your medical history, you could experience more or less severe trauma than described. Not all nerve damage patients experience the same symptoms. Paralysis can be temporary or permanent for each of the following.
Quad/Tetraplegia: Paralysis that affects all four limbs. Often referred to as paralyzed from the neck down. People with quadriplegia can usually speak with normal or reduced brain function, but they have little to no muscle control over their upper body.
Paraplegia: Paralysis experienced from the waist down. Paraplegia affects the legs and lower body. People with paraplegia retain normal muscle function in their upper bodies.
Incomplete Injury: An incomplete spinal injury has many outcomes depending on the location of the injury. Only part of the spinal column sustains damage.
Spinal Stroke: A stroke caused by limited blood flow to the spinal cord because of plaque buildup. Sharp pinching and tingling sensations are common side effects. Paralysis or even death can occur when left untreated.
Many people who suffer from spinal cord injuries need expensive medical treatments and months of physical therapy. Wheelchairs, home modifications and personal care staff are other expenses that can increase the cost of injury. Consider hiring an attorney to get you the compensation you need and deserve so you can focus on recovering. At Request Legal Help, we can help connect you to a legal professional who understands your rights as a victim of spinal cord injury.
When to Hire a Spinal Cord Injury Attorney
Motor vehicle collisions, intense exercise, contact sports and trips/falls are common causes of nerve-related injuries. An attorney can help you build a case around external factors that may connect to your spinal injury. Focus on the events leading up to your spine injury, and let your attorney know the details of your past medical history. Every piece of information helps to build a stronger case. Keep all medical receipts and document your PT sessions. We can connect you to a legal professional specializing in personal injury law so you have the most favorable chance of winning your case.
We understand that your situation is stressful, and as a result, you should not have to face this alone. An attorney can take some of the financial burdens off of you and your family. Brain and spinal cord injuries can put a person out of work and become an outrageous medical expense. The right legal advocate can get you compensation for your pain and suffering, lost wages and medical-related expenses. If you were involved in a collision that caused spinal cord injury or wronged by medical malpractice, then you may qualify for a large settlement.
Work With an Experienced Local Lawyer
If you experienced any physical trauma that may have caused or further progressed a spinal cord injury, seek legal advice from a lawyer. We can match you to a local legal professional who works in the correct area of law based on your needs. Because travel is out of the question for spinal cord injury victims, we find lawyers near you. Time is of the essence with personal injury cases. The sooner you file your claim, the more options you have down the road.
If you or a loved one is suffering from a spinal cord injury, then do not hesitate. Submit a request online or call us today at (866) 345-6784 to get in touch with an experienced lawyer in your area!