Can an Old Workers' Comp Injury Claim Be Reopened?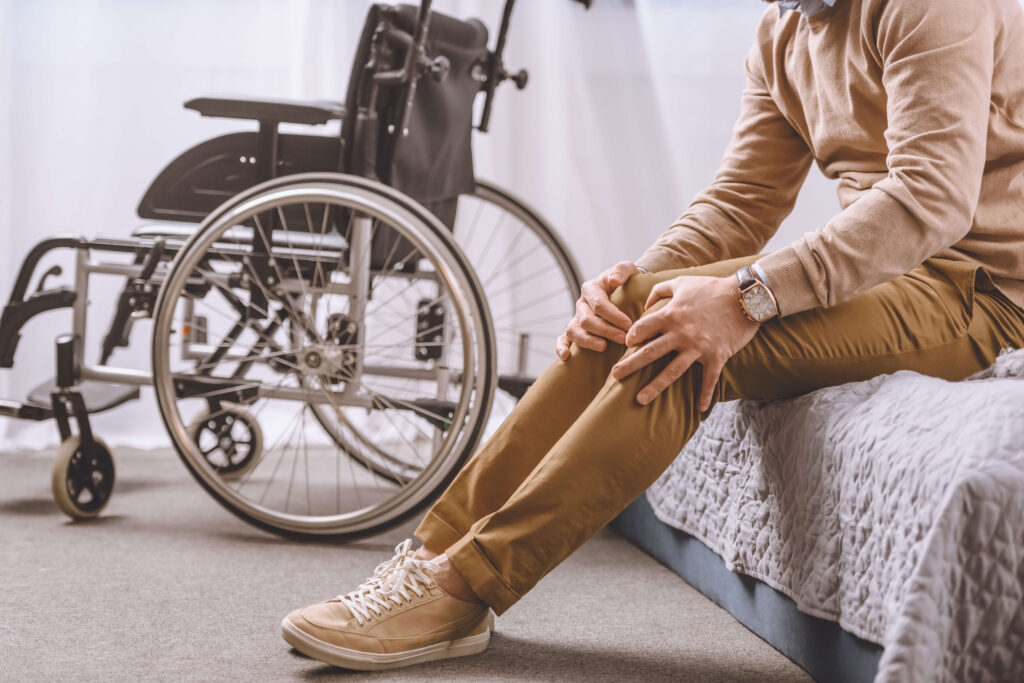 How Do I Reopen an Old Workers' Compensation Claim if My Condition Gets Worse?
Most states have a specific application or request form to start the process of reopening an old workers' comp injury case. Along with your request, you should be able to provide medical evidence that your previous injury or illness has worsened. Also, you will probably need to send copies to your employer and the insurance company. You may have to attend a hearing where a judge will decide whether to open your case.
The burden of proof to reopen the case falls on you. So, understanding all the legal details of the process is key to your success. A local attorney with experience handling workers' compensation cases in your state can help you determine whether you are eligible to file a request, and guide you through the process.
Why Do Old Workers' Comp Claims Get Reopened?
After your doctor indicated that you had reached the maximum possible recovery from your injury or illness. You probably received a settlement from the insurance company to close out your workers' compensation claim. However, if your condition has deteriorated and you now need further medical attention. You may be facing more medical expenses and more time off work. In fact, your doctor may even determine that you have a permanent disability.
When you agreed to the settlement you received from the workers' compensation insurance company. You have no idea if you will need additional assistance to help you through your new circumstances. Most states have at least a few laws that protect the worker in this type of situation. However, some states have stipulations that severely limit when a case may be reopened after a settlement. Here are three common situations that may result in a successful request.
1. Your Doctor Discovers New Evidence About the Injury
Based on your new levels of pain and discomfort, your doctor may run different tests. This is in order to find if there are other facets of your injury that have not been treated. For example, perhaps you originally were told that you had a soft tissue injury. Now, the doctor believes you also had a stress fracture, and it has led to a broken bone that requires further treatment.
In general, this type of new information provided by the physician would be strong evidence for reopening your case.
2. Your Doctor Recommends a New Treatment
Perhaps you received physical therapy for your injury. When you went back to the doctor because the pain returned, you were told that the only way you will achieve a full recovery from the injury is surgery after all. In most cases, states allow workers to receive additional benefits for the newly recommended treatment. In addition to the resultant time off work for the recovery period.
You may also be eligible for more benefits if a new treatment becomes available, and your condition can be improved beyond what the doctor formerly said was your maximum recovery potential.
3. Your Worsened Condition Keeps You From Working
If you return to work after your old workers' comp injury case was closed and then discover that your condition keeps you from physically performing your job duties, even though the doctor has cleared you for work, you may need workers' compensation benefits. Some states will reopen a case if the worsened condition affects the worker's ability to maintain gainful employment.
How Do I Prove I Need Additional Benefits?
A doctor's note stating your current condition will probably not be enough to reopen your case, no matter where you live. Other documents and evidence you may need depends on your location, but they may include the following:
A detailed medical report that describes your worsening condition

Evidence that your current condition is a substantial change from your condition when you accepted the settlement that closed your case

Proof that your current condition is directly tied to the original injury and not due to a new incident

Evidence that your current physical state prevents you from earning a living, or at least reduces your capacity to work

Personal and expert witness testimony regarding your condition
A workers' comp attorney can help to uncover all the available evidence so you can present a strong case.
What Is the Statute of Limitations for Reopening?
Again, it depends on where you live. States have different rules for reopening an old workers' comp injury claim, including deadlines for filing the request. For example, in New Jersey, the time will run out at two years from the day you receive your last compensation payment, while in Oklahoma, the window for applying to reopen is three years from the last order. Others begin the countdown to the deadline at the date when the injury occurred. Some states, such as Colorado and New York, offer the option to choose either the date of the injury or the date of the last payment as the initial date.
Do I Have Any Alternative Options To Receive Additional Benefits?
If you lack critical evidence, your attorney may suggest looking at other aspects of your case. If the insurance company or your employer committed fraud, you may petition for reopening. A judge may consider it if the original judge made a legal error or there were factual errors in the case.
Rather than reopen your previous case, you may qualify for a new workers' compensation claim if you were in an accident at work that aggravated the old injury and led to the worsening condition.
Why Do I Need an Experienced Workers' Compensation Attorney?
The process for reopening a workers' compensation case can be complex, so hiring an experienced workers' compensation lawyer who knows the requirements in your state is essential. A skilled attorney has the knowledge necessary to help you complete the paperwork, gather documentation and present your case to reopen your claim to the judge so that you can receive benefits to cover the costs associated with your worsened condition.
Seek legal help right away. Submit a request online or call us today at (866) 345-6784 to get in touch with an experienced lawyer in your area!