What Happens If You Get Into an Accident as an Unlicensed Driver?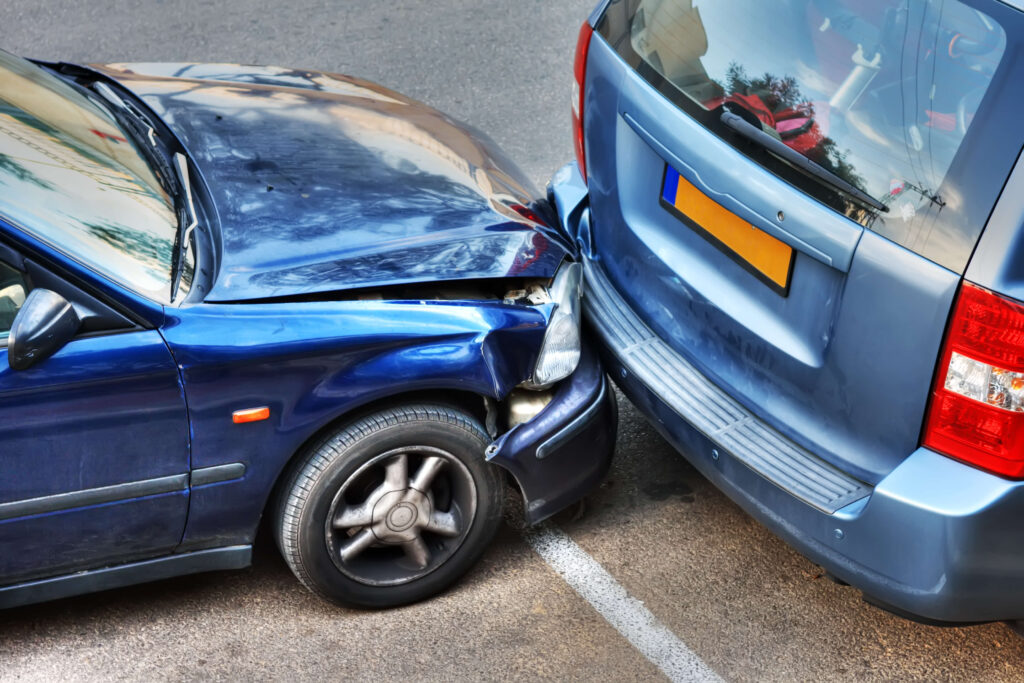 A car accident can be an overwhelming event for any driver. If you are an unlicensed driver, or driving without a license however, you may not know how to handle the situation. What should you do if you have an injury? Will you be considered at fault for the accident just because you do not have a driver's license? A qualified attorney can help you understand the answers to these questions.
What To Know About Unlicensed Drivers
You may not have your driver's license for many reasons. If you do not own a car, you may not see a reason to have a license. You may also regularly use other forms of transportation. When you get into a collision, you may think that you will be held responsible simply because you do not have your driver's license. However, this is not always the case.
What Happens When a Driver Is Unlicensed
Members of law enforcement do not always hold you responsible for a crash if you do not have a license. When officers arrive at the scene, they investigate to understand what happened and determine who was at fault. Most of the time, the person at fault is the one who was driving negligently. If you were driving responsibly and did not take actions that caused the accident, officers likely will not consider you to be at fault.
Potential Problems With the Insurance Company
Even when officers conclude that you did not cause the accident, you may run into certain complications because you do not have a driver's license. After the accident, you can file a claim to receive compensation for your medical expenses. An insurance company may notice you are unlicensed and try to claim that this was a factor in the collision. You need a qualified attorney to help demonstrate that your lack of a driver's license was not a factor.
Additionally, you may need to report who owns the car and which insurance company that driver uses when officers fill out the accident report. This insurance company will likely need to get involved as well and the person who loaned you the car will need to report the accident. You need to make sure you have all of this information straight so you can provide accurate details to the officers.
Potential Legal Consequences
Even if you did not cause the accident and were not at fault, you may experience legal consequences. You cannot legally drive a car without a driver's license. Members of law enforcement may give you a citation and you may need to pay a fine. Each state has its own penalties for driving without a license. You should understand the regulations in your own state of residence.
It can be a good idea to get your driver's license after the accident. You will likely need to go to court about your citation, and having your driver's license can help demonstrate that you are taking steps to be a safe driver.
What an Unlicensed Driver Should Do After a Collision
When you believe you are not responsible for causing an accident, there are a few things you should do after the crash.
Collect Information
Whenever you get into an accident, you should always get the contact information of the other driver. You should also write down this person's driver's license information and insurance policy number. Additionally, get contact information from any people who witnessed the accident. If the other driver provides inaccurate information about what happened, you may need the testimony of these witnesses to demonstrate that you did not cause the collision.
If you are able to take photos of the accident scene, take photos of your car, skid marks and other important details that can help demonstrate what happened.
Call Law Enforcement
It is important to make sure you get an accident report. After arriving at the scene, members of law enforcement will speak to you and the other driver. If the witnesses are still nearby, the officers will also speak to these people. After performing this investigation, the officers put together an accident report, which includes information about who may have caused the accident.
Get Medical Care
If you sustained an injury in the accident, you need to receive care as soon as possible. Tell your physician about minor pains you feel as well as any larger wounds. A car accident can be a shock to your whole body and it may take a few days for the full effects of an injury to set in. Report minor pains to ensure your doctor can do all the necessary tests and determine the full extent of your injuries.
All the injuries you report after the accident become part of the medical record that the insurance company sees. Including every detail about your condition makes this record as complete as possible and helps the insurance company evaluate the situation.
Seek Help With Insurance Companies
After an accident, the other driver has to report the incident to his or her insurance company. This company should provide compensation for the medical expenses you incurred because of the collision. However, the other driver may change the story afterward and try to make it sound like you caused the accident. Additionally, the insurance company may dispute that the collision caused your injuries. In this situation, you need an experienced attorney who can help protect your rights and make sure you get the representation you need. An attorney can help demonstrate that you did not cause the accident, even though you do not have a driver's license.
Work With an Experienced Local Motor Vehicle Accident Lawyer
The aftermath of a car accident is always difficult. However, it may become even more complicated if you are an unlicensed driver. If you sustained injuries, you need to make sure you receive the necessary medical treatment. A qualified attorney can help protect your rights and make sure you get the assistance you need.
Get the process started. Submit a request online or call us today at (866) 345-6784 to get in touch with an experienced lawyer in your area!