What Is a Small Business Lawyer?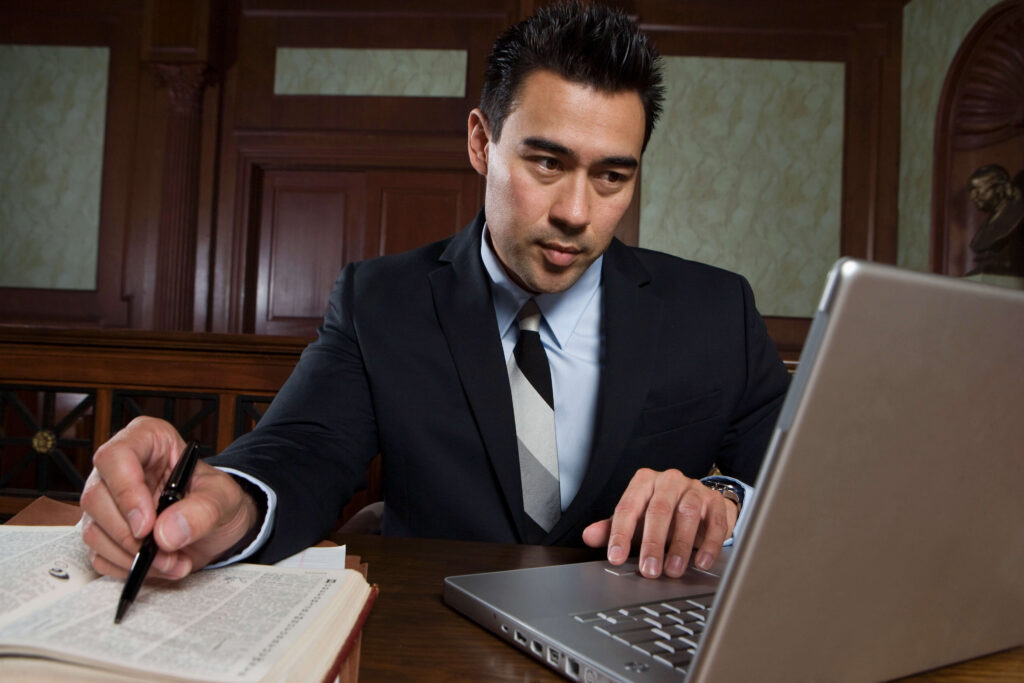 Just as there are different business industries, there are also different lawyers to meet specific business needs. As a small business owner, you may not have the same reach and access to resources as larger businesses. But, that does not mean you do not have the same need for competent legal advice. Small business lawyers can help you protect the investment of time and money you made in your business. They can also help you maximize your company's potential.
Is it vital that you work specifically with a small business legal professional rather than a commercial attorney? The reason to seek legal services tailored for small businesses is there are legal intricacies specific to small companies that do not always apply to larger organizations. Small business legal practitioners have the experience, specialized insight and special advice unique to smaller companies.
Learn when to secure a small business legal defender's expertise, and the different legal representatives you may want to work with.
Why Should You Rely on a Small Business Lawyer?
You may be an expert in your industry. However, you may lack knowledge and understanding of the laws and legal implications inherent in your industry. For example, you could make a business decision that comes with legal consequences that you did not foresee and that have as much potential to hurt your business as help it.
Only a slight percentage of small business owners have a qualified attorney or access to legal services. This oversight is often to the detriment of entrepreneurs, startup companies and small and medium-sized enterprises. These types of companies make up a massive percentage of private sector businesses.
When Should You Work With a Small Business Lawyer?
You need not consult a legal advocate for every business move you make. That said, you must recognize circumstances that require a legal professional's insights. For instance, if a potential, former or current employee threatens legal action against your business, or if you suspect the person may take legal action, turn to an attorney. Another business circumstance that requires a legal advocate's touch is when federal, local or state agencies launch an investigation or file a complaint against your business for violating the law.
There may come a time when you find your company embroiled in an environmental problem. Even if your business is not to blame for the issue, you may face penalization. This is why you should work with a small business legal representative.
It is not just commercial complications that call for a legal professional's assistance. There may come a time when you want to acquire another business or its assets or sell your company. Both necessitate calling an attorney. Also, bring in a knowledgeable professional should you ever want to allocate profits and losses or contribute appreciated real estate to your LLC or partnership agreement.
When Do You Not Need a Small Business Lawyer's Help?
It is just as important to know when you likely do not need an attorney's help:
Deciding on and researching a name for your company

Creating a business strategy 

Reserving a domain name for your commercial site 

Documenting LLC meetings 

Drafting a limited liability company operating agreement, legal partnership agreement or shareholder's contract

Contracting with industry vendors or hiring independent contractors 
You also may not need a legal defender while writing up a buy-sell agreement with your business partners or drafting contracts for clients or customers. When in doubt about an individual situation, contact a small business attorney to gauge your need for expert legal representation. At the very least, you can gain access to helpful resources.
Are There Different Legal Practitioners for Small Businesses?
Not only are there commercial and personal lawyers, but there are also specializations within both realms of law. There are different small business lawyers:
General business lawyers

, who offer insight on several commercial matters and various business scenarios

Mergers and acquisitions lawyers

, who help business operators looking to sell or buy a business comprehend the subtleties involved with combining with or purchasing a business

Labor and employment lawyers

, who ensure that companies comply with the latest federal and state laws regarding drafting employee manuals, workplace discrimination, harassment, wrongful termination and workplace safety standards

Tax lawyers

, who help when the IRS and other tax authorities take legal action against a company

Contract lawyers

, who go beyond contract templates offered online to better ensure that business owners do not leave themselves open to unwanted legal and business obligations by signing general agreements

Intellectual property lawyers

, who prove essential for companies interested in pursuing patents, copyrights or trademarks
It never hurts to perform your due diligence to determine whether you have the right legal practitioner with precise wisdom helping you and your organization.
Should You Have a Small Business Legal Advocate on Retainer?
You now better understand what a small business legal practitioner does and when to consult one. But what about having a legal defender on retainer? Having an attorney on retainer means that you regularly pay her a small sum. In return, your advocate handles legal services at your request. You may not much in the way of regular extra funds to retain a professional, further complicating the decision.
One benefit of having a lawyer on retainer is that you have a constant blanket of legal protection covering your business. Say that someone sues your company. By the time that happens, you may have already acted in a way that harmed your business and your case against the party taking legal action against you.
For example, say that a potential employee sues you for racial discrimination. You could hire legal representation to defend you. However, by retaining legal services, you know which questions you can and cannot legally ask during an interview to avoid discrimination lawsuits in the first place.
Work With an Experienced Local Lawyer
Does your small business lack a proper legal advocate? Do not go another day without the peace of mind that comes with knowing you have competent legal representation for your organization. Submit a request online or call us today at (866) 345-6784 to get in touch with an experienced lawyer in your area!