What To Do If You Have a Lingering Headache After a Car Accident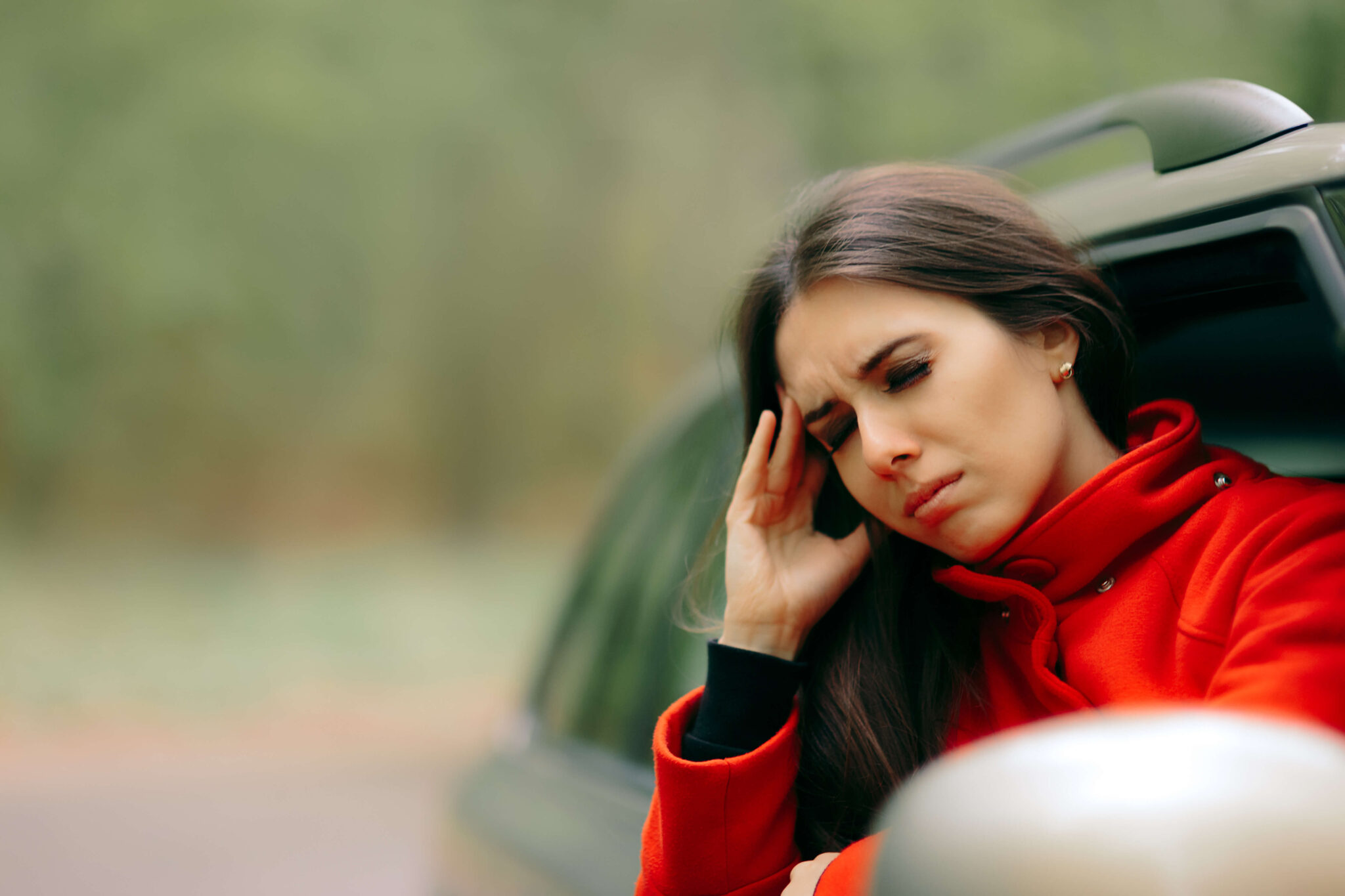 A headache is one of the most common injuries people experience after being involved in a car accident. Head pain after a car crash is often referred to as a post-traumatic headache. While common, headaches can be dangerous and disabling. While some people may begin experiencing them shortly after the accident, other people may not experience pain until days or even weeks after the crash as the brain reacts to the trauma.
Occasionally, headaches take several days to emerge and you may not associate the pain with the car accident at first. Many people take over-the-counter-medication and expect to feel better after a few days. However, headaches can be an indicator of a more serious problem such as a brain blood clot or a concussion. Serious head injuries are common, even if you did not hit your head during the crash. If you experience headaches a few days or weeks after a car accident, do not just assume the pain is from stress or another medical condition unrelated to the crash.
If you have been involved in an auto accident and now suffer from persistent headaches, you need to seek the advice of a doctor to ensure you are not suffering from a serious injury. It is also a good idea to seek the advice of an experienced attorney. An attorney can help you understand your legal rights and your options if you decide to seek compensation.
Causes of a Headache After Car Accident 
Substantial shaking of the brain or a blow to the head during a car accident can trigger post-traumatic headaches. Head pain is also a common symptom after rear-end collisions. During these types of accidents, the force of the crash can cause the victim's head and neck to move back and forth in a violent motion. This intense motion can result in whiplash.
While some headaches are mild and may disappear without medical intervention, some are a sign of a more serious injury. Even if you experience a delayed onset of symptoms, you could have a concussion or even a traumatic brain injury. Therefore, you need to seek medical attention even if you believe your headache is nothing to worry about. Below are indicators you may have experienced a serious brain or head injury:
Loss of appetite or weight loss

Dull, persistent pain in the head

Nausea

Dizziness

A sensation of pressure across the forehead or on the back of the head

Mood swings or significant changes in personality
After car accidents, medical professionals often focus on obvious injuries such as broken bones, abrasions or back injuries. Headaches may be ignored unless you make a point to mention the symptom to your doctor. Speak up for yourself and let the doctor know you are experiencing headaches. Doctors often prescribe medication or recommend physical therapy as the first line of treatment.
Process of Seeking Compensation 
If you have a persistent headache following a car accident that requires medical intervention, you want to file an insurance claim to be properly compensated. If you plan on seeking compensation, follow these steps after the crash occurs:
File the Initial Accident Claim
If you discover you have an injury after being involved in an automobile accident, the first thing you need to do is file a report with your local police department. Then you need to file an initial accident claim. You can file a first-party claim with your insurance company or a third-party claim with the insurer of the responsible party. Don't file the initial claim until after you seek medical attention and can speak to the nature of your injury. You will likely need medical documentation to show the insurance company. Many drivers have coverage for third parties who are injured in an accident as a result of their actions.
Consider Time Frames
You typically need to file a claim with the insurance company within 24 hours of the accident. Gather all relevant details at the accident scene, including the name, employer, insurer, address and phone number of the other driver. If you are physically able, take photos at the accident scene and take detailed notes. You will need to provide this information later to prove the cause and extent of the accident.
Provide Relevant Details During the Investigation
After you file the initial claim, the insurance company will conduct an investigation. You may be asked to provide further details or photos during the investigation process. Also, you may need to submit medical examination forms such as X-rays, diagnosis reports and medical bills. If the insurance company finds that the other party was responsible for the crash, you will be issued a settlement check. If you disagree with the settlement amount or if your claim was denied, you have the right to appeal. You will likely need to provide further evidence to support your claim during the appeals process.
Seek the Advice of a Legal Professional
You may want to seek the advice of an attorney before starting the medical claims process. An attorney can help you understand your rights and will communicate with the insurance company on your behalf. A lawyer can also help you appeal the decision if your claim is denied. It is a good idea to seek the advice of a legal professional, especially if you suffered a significant head injury as a result of the accident.
This is not a comprehensive list of the steps involved in filing an insurance claim. Depending on the nature of the accident and the injuries you sustained, you may also want to file a claim in civil court.
Work with an Experienced Personal Injury Attorney
If you experience headaches after a car accident, you need to contact an experienced attorney. An attorney can guide you through the insurance claims process and assist you in preparing statements and gathering evidence. Seek immediate legal help if you have been involved in a car accident. Take the first step toward receiving the proper compensation you need to treat your head injury. Submit a request online or call us today at (866) 345-6784 to get in touch with an experienced lawyer in your area!