Get Expert Legal Advice From a Train Accident Lawyer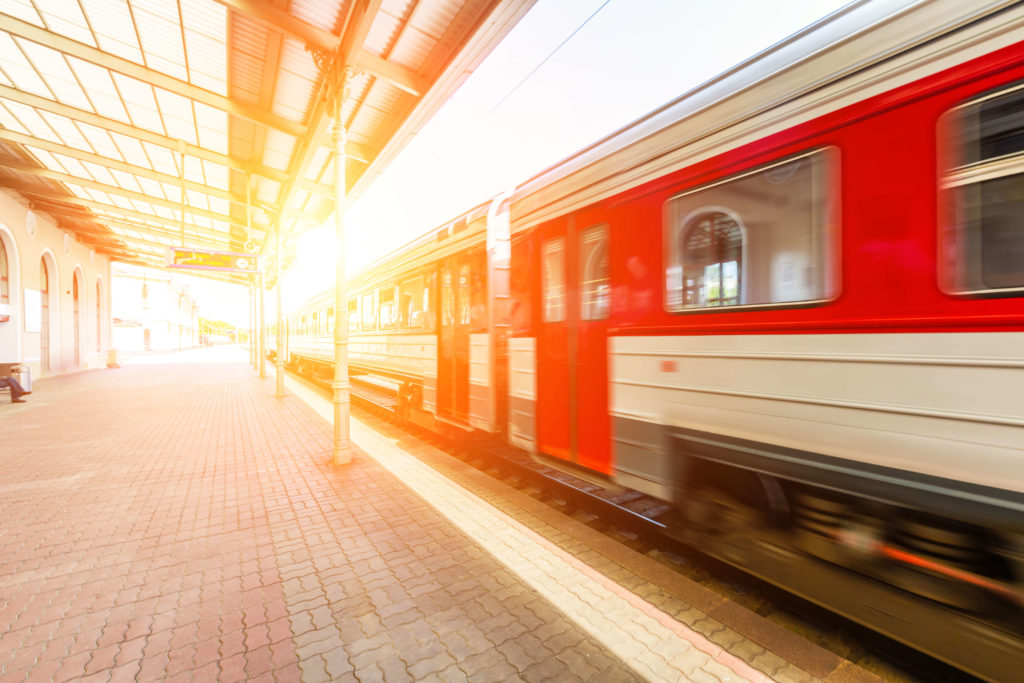 What to Do After a Train Accident
Have you or someone you know been involved in a train accident? Whether you are a bystander, passenger or railroad employee, you must get the legal justice you deserve with a train accident lawyer. Here are a few steps to take after a train accident.
Seek Medical Help
No matter what kind of train accident you find yourself involved in, you need medical assistance. Whether this involves calling for an ambulance or heading for the nearest hospital or clinic, make sure you get the care you need.
Keep Track of Your Expenses
Keep track of any medical and other expenses related to the accident that you incur. If your injury incapacitates you from properly managing your finances, then seek the help of someone you trust.
All related documents and billing are essential evidence that helps you if you file a train accident lawsuit. A qualified train accident lawyer can help you navigate the legal process.
Common Train Accident Injuries
Train accident injuries vary depending on the accident type and severity. Given that trains are a much larger vehicle than a car or a motorcycle, the injuries suffered are likely to be worse as well.
Here are a few common injuries accident victims often experience:
Broken Bones & Fractures: Falling from a moving train or falling inside a train can cause broken bones. In extreme cases, this can lead to permanent disability. 
Brain Injuries: Brain trauma is not uncommon with train accidents. Head injuries of any kind can be fatal, and the brain is always at risk with skull fractures or lacerations.
Burns: 

Boiler explosions, electrical malfunctions and other fires can cause mild-to-severe burn injuries. 
There are countless possibilities for accident injuries and it is vital that you get the appropriate medical advice and care to treat them.
Death Caused by a Railroad Accident
For the most part, rail accidents often prove fatal. If you lost a loved one in a train accident, then consult a legal advocate who specializes in personal injury law.
A train accident lawyer can advise you on your options and help you get the justice you need and deserve.
Types of Railroad Related Accidents
Railroad accidents happen for a variety of reasons and in a variety of ways. Here are a few of the many types of train accidents:
Train Collision: 

A train crash can have devastating consequences. Factors such as speed and the point of impact determine the severity of these consequences. 

Train-Car Collision: 

Poor signaling and faulty crossings can result in a train-car collision. This also happens when a motor vehicle attempts to cross despite a red signal.

Derailment: 

Derailment refers to a train losing its positioning on a track. This could include all the train coaches or a few of them. 

Pedestrian Accident: 

Sometimes, people walk along rail tracks or alongside the train without maintaining a safe distance. Getting hit by a train can leave severe injuries and is usually fatal.
So, how do courts determine faults in such situations? Can you file a lawsuit after receiving injuries in a train accident?
Determining Fault in a Train Accident
Usually, train accidents occur because of one of three things: human error, defects in train equipment or defects within the tracks and signals.
Negligence or Human Error
This is, perhaps, the most common cause of train accidents. If your accident resulted from negligence, then you can sue for damages with the help of a train accident lawyer.
An accident involves negligence when there is an absence of due diligence, meaning someone did not fulfill her or his duty of care. Leaving crossings unprotected and exceeding speed limits are examples of negligence and human error.
Equipment Defects
Accidents are also attributable to manufacturing defects or malfunctions within the train. However, if these malfunctions are because of poor maintenance, it may come under negligence of duty.
Track & Signal Defects
Similarly, dysfunctional train signals, broken tracks, defective crossties and poorly lined switches have disastrous effects. Again, depending on the circumstances, this could also count as negligence.
Who Should Hire a Train Accident Lawyer
If you or someone you love suffered a train accident, then it is advisable to get an attorney. A railroad accident attorney can evaluate your case and advise you on your next course of action.
Passengers: 

Passengers injured in a railroad accident should sue if the railway operator has not met the necessary standard of care. A successful lawsuit can get you compensation for your medical expenses, loss of income and pain and suffering.

Bystanders: 

Innocent bystanders are hurt during derailments, unprotected crossings and even cargo spills. Any injury attributed to operator negligence warrants compensation. 

Railroad Workers: 

Any injury caused because of a railroad operator act or omission warrants compensation under the Federal Employers Liability Act. If you sustained injuries during your employment with a railroad specified by the act, you can claim compensation.
Unsure of whether your case meets these needs? Confused about the legal process for filing a lawsuit? Perhaps you desire some general advice regarding your railroad accident. Whatever your concerns are, a knowledgeable attorney can assist you.
Work With an Experienced Local Lawyer
Whether you are an injured passenger, a bystander, a railroad worker or know someone who is, you deserve the most favorable legal advice for your case. Connect with a train accident lawyer today.
Submit a request online or call us today at (866) 345-6784 to get in touch with an experienced lawyer in your area!