What You Need To Know About California's Numerous Marijuana Laws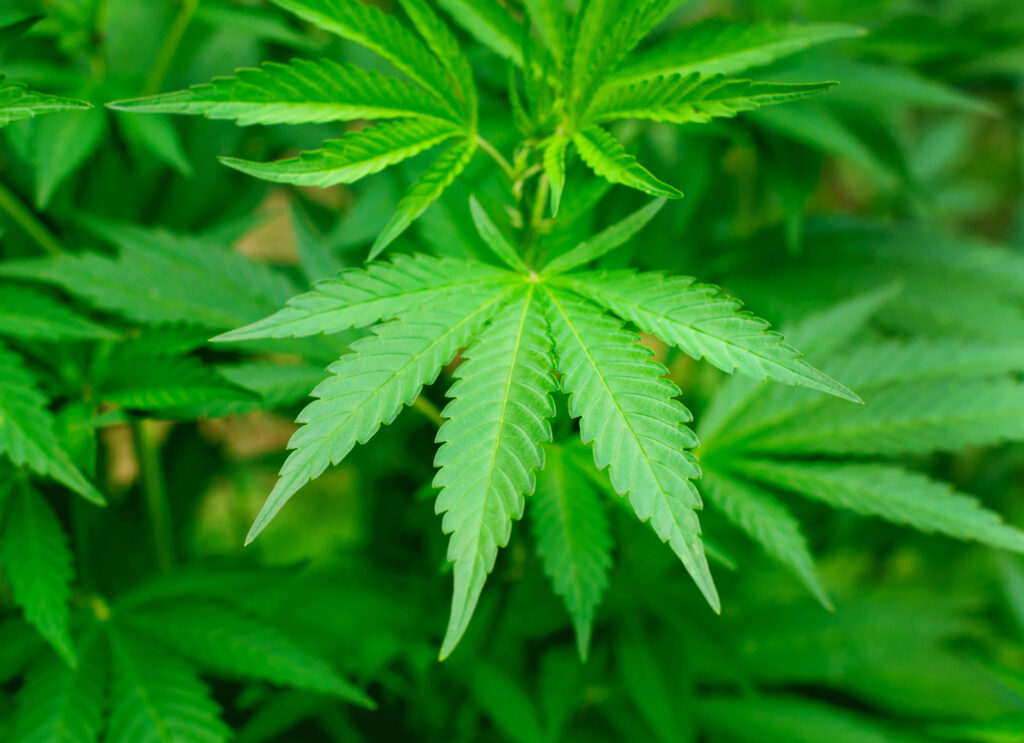 In 1996, California became the first state to alter their laws to legalize medical marijuana. It took another 20 years, however, before California joined eight other states and the District of Columbia in legalizing recreational marijuana. Nevertheless, per the California Uniform Controlled Substance Act, marijuana remains a Schedule I hallucinogenic substance.
Three separate California departments regulate marijuana:
The Bureau of Marijuana Control within the Department of Consumer Affairs regulates testing, retail sales and distributions, and the licensing thereof.

The Department of Food and Agriculture regulates cultivation.

The Department of Public Health regulates manufacturing.
Recreational Marijuana Possession
The Adult Use of Marijuana Act, the law popularly known as Proposition 64, legalized recreational marijuana in late 2016 when 57% of California voters approved it. Legal recreational marijuana sales began in January of 2018.
Per the AUMA, if you are an adult over the age of 21, you can legally possess up to 1 ounce (28.5 grams) of dried marijuana flower or 0.28 ounces (8 grams) of marijuana concentrate. As well, you are allowed to legally give these amounts to another adult. Although, you may not sell it to him or her. In addition, you can legally grow six or fewer marijuana plants.
You cannot, however, smoke or otherwise consume recreational marijuana anywhere in public, anywhere that prohibits tobacco usage, inside your car or other vehicle, or within 1,000 feet of a daycare, school or youth center where children are present. This is also true if your home is located within 1,000 feet of such an institution. You must limit your marijuana usage to indoors or your private outdoor areas where people in the surrounding areas cannot detect the smoke or odor.
Medical Marijuana Possession
According to the law in California, you can legally possess up to 8 ounces of medical-purpose marijuana if you are a qualified patient or caregiver. You can legally purchase this amount each day. However, you must obtain a Medical Marijuana Identification Card. To qualify for a card, you must suffer from one or more of the following illnesses or conditions:
Severe nausea

Persistent muscle spasms (e.g. spasms associated with multiple sclerosis)

Migraine headaches

Glaucoma

Epileptic seizures

Chronic pain

Cancer

Cachexia (wasting syndrome)

Arthritis

Anorexia

AIDS
Alternatively, your physician must diagnose you with persistent or chronic symptoms that, if not relieved or lessened, could cause you serious physical or mental harm or that meet the Americans with Disabilities Act criteria for a condition that substantially limits your ability to carry out one or more of your major life activities.
Commercial Cultivation or Sale of Marijuana in California
California's Medicinal and Adult-Use Cannabis Regulation and Safety Act provides the foundation for all state laws concerning the production and sale of both recreational and medical marijuana. Are you wishing to establish a marijuana business? Then you must obtain a license from one or more of the California agencies listed above depending on what your business will actually do. You also need to obtain a permit from your city or county. Local California governments do, however, have the right to limit or even ban marijuana-related businesses within their respective jurisdictions.
In general, marijuana shops and dispensaries cannot sell tobacco or alcohol products. They may also not allow their customers to consume such products on their premises. You may want your business to sell marijuana for recreational usage. Be prepared to pay not only a 15% excise tax but also a state cultivation tax of $9.25 per ounce of flower and $2.75 per ounce of leaf.
Marijuana Crimes and Penalties
Misdemeanors
Under California law, possession of more than 1 ounce of marijuana remains a misdemeanor that, upon conviction, could result in having to serve a 6-month jail sentence and pay a $500 fine. Other marijuana misdemeanors carrying the same potential penalties include possessing any amount with the intent to sell it without a license, selling or distributing any amount without a license, and possessing or cultivating more than six marijuana plants. If convicted of selling or delivering marijuana to a minor at least three years your junior, the penalties increase to a maximum of one year in prison and payment of a maximum fine of $1,000.
Felonies
Selling or delivering marijuana to a minor represents a felony. If convicted of selling or delivering to a child between 14 and 17, you face a prison sentence of three to five years. If convicted of selling or delivering to a child under 14, you face a sentence of three to seven years.
Marijuana Paraphernalia
You can legally possess personal marijuana paraphernalia. However, it's a different story if you are convicted of possessing it with the intent to sell or deliver it, or of actually selling or delivering it. You would face 15-180 days in jail plus payment of a $30-$500 fine. If the person to whom you sold, delivered or intended to sell was a minor at least three years younger than you, your jail sentence could increase to 10 months and your fine to $1,000.
DUI Charges
Driving while under the influence of marijuana or any other drug remains a crime in California. A first-time DUI conviction likely will result in the following:
Three years of probation

A $390 fine

Penalty assessments of up to $2,000

Completion of the 30-hour first offender alcohol program
You may also be required to perform community service and participate in a victim impact panel.
If your DUI included such aggravating factors as having a child in your car or speeding more than 25 mph over the posted speed limit on a road or more than 30 mph on a freeway, the judge could sentence you to jail.
Why You Need an Experienced Attorney
While quite liberal, California's marijuana laws, both civil and criminal, can still be highly confusing. Whether you wish to start a marijuana business or find yourself facing DUI or other marijuana-related criminal charges, you undoubtedly need the advice, counsel and representation of a local attorney familiar with your type of case. An experienced business attorney can guide you through the entire business formation process. They will make sure you comply with all rules and regulations, as well as obtain the proper permits. An experienced criminal defense attorney can vigorously defend your rights during prosecution.
Work With an Experienced Local Lawyer
Submit a request online today or call us at (866) 345-6784 to get in touch with an experienced business or criminal defense lawyer in your area.