Filing a Work Injury Lawsuit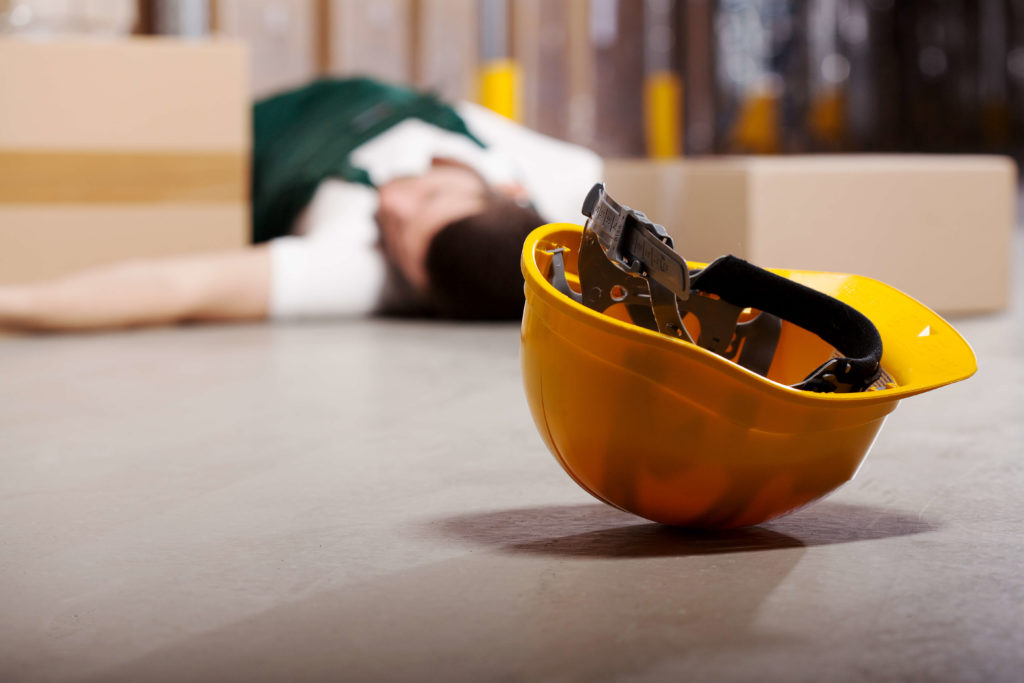 Can I Sue My Employer If I Was Injured at Work?
Suffering an injury at work is not something anyone ever wants to deal with, but if you find yourself in this situation, you need to take the right steps for compensation. In general, you have two options. You can make a workers' compensation claim or file a work injury lawsuit against your employer.
In many cases, you will want to file a claim for workers' compensation. However, there may be some situations that require going to court.
It is essential that you understand how the workers' compensation process works and how it could limit your ability to sue. In addition, you need to understand the right situation after a work injury in which to bring a lawsuit so that you can end up with the most favorable outcome.
The Premise of Workers' Compensation
Workers' compensation is an insurance policy your employer carries. The main idea behind this insurance is that it is a no-fault system offering payment for medical expenses and lost wages due to on-the-job accidents. To get benefits, you must submit a claim.
The system also has limitations and rules. Each state sets up its own system and makes its own guidelines for eligibility.
It is common for states to have a waiting period for collecting lost wages. For example, you may be unable to claim lost wages until you miss seven days of work. This means you will see no payments until the eighth day you miss work. Many states will allow you to collect the wages for those first missed days if you miss a certain number of days, often 21 or more.
In addition, to qualify for certain benefits, both medical and lost wage benefits have other rules. For example, most states pay lost wages at only a fraction of what your normal wages are. You also will usually have to receive medical clearance to return to work.
System Classifications
Your benefits may also hinge on your classification within the system. While these may vary from state to state, the common classifications are:
Temporary partial

Temporary permanent
The classification refers to the extent of your injury and the chances of recovery. Temporary classifications are those from which you will recover. Total classifications are long-term issues that may never heal 100%. Partial classifications mean that your injury prevents you from returning to work in full capacity. Permanent classifications mean you cannot return to work at all.
If you receive workers' compensation benefits, you typically give up your right to sue your employer for the incident. This is true even if you do not agree with your benefit award.
Possible Exemptions
The most common exemption from the bar on filing a lawsuit for your work injury is when there is a third-party involved. For example, if your injury or accident happened due to a defective machine, then you could sue the manufacturer.
It is also possible to sue your employer if it does not have workers' compensation coverage. Some states have more lenient requirements, so smaller employers may not have coverage. Some employers simply do not honor the law and skip out on coverage. Regardless, if your employer does not carry workers' compensation, then it becomes liable for any injury claims.
Another situation where you could sue your employer is if the harm to you was intentional. Do note that this does not include negligence, which is carelessness. It must be a direct and intentional act.
Finally, if your employer classifies you as an independent contractor, you do not have any rights under the workers' compensation system. You are not an employee but rather a separate business that your employer hires to complete certain services. As an independent contractor, you do have the right to sue your employer for its responsibility for the accident.
Workers' Compensation Claim or Work Injury Lawsuit
The main way to determine which you should file is to look at the circumstances of your case. Keep in mind that workers' compensation has tight deadlines. If you feel like your case is confusing and you aren't sure what to do, then it is best to seek legal assistance so that if you do discover you must file a workers' comp claim, then you will not miss the deadline to do so.
Most of the time, you won't have a choice about which option to take. Your injury will fall under the coverage of workers' compensation, and you'll need to file a claim with your employer.
You can only file a lawsuit if you meet an exception. Doing so without proper cause will just lead the court dismissing your case, and you'll be stuck paying for the court expenses. This is why it is essential to work with an attorney.
How an Attorney Can Help
Filing a lawsuit for a work injury is not always an easy process. You will need to gather evidence and show the court why you should have the right to sue, along with proving your case. You'll also need to be sure that you have the right to sue and attempt to collect damages outside the workers' compensation system.
You may need to gather witness statements from your co-workers, who may feel hesitant to speak up on your behalf. It can get to be a sticky situation. Having a lawyer by your side can make it easier. If your co-workers are not eager to help, your attorney can get subpoenas or take other steps to compel them to speak up about what happened.
Your attorney will also have the ability to take other steps to move your case along and seek the proper damages. The legal knowledge of such cases and experience with them makes your lawyer better able to put together a case than you could do on your own.
Work With an Experienced Local Lawyer
If you've suffered an injury at work and are concerned about your claim, speak to an attorney to see if filing a lawsuit is the right course of action. Getting some professional insight into your situation can help you to make the right decisions and avoid losing out on proper compensation for our suffering. Submit a request online or call us today at (866) 345-6784 to get in touch with an experienced lawyer in your area!