Connect With a Product Liability Lawyer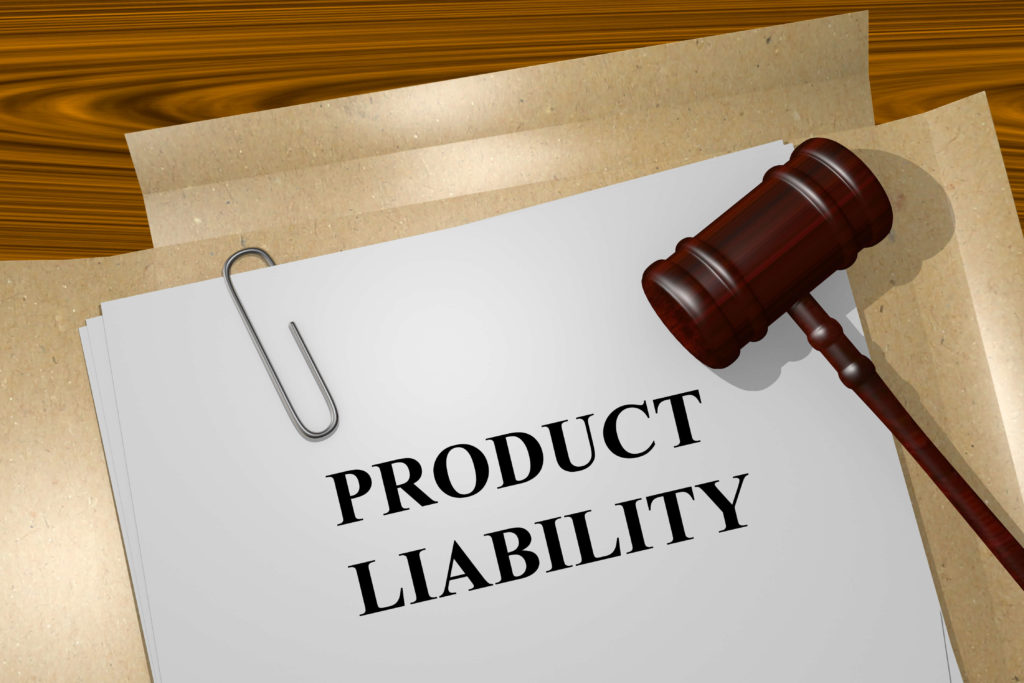 What Is Product Liability?
Did you purchase a product that injured you or someone you love? Did you get into an accident or fall ill because you used or consumed a specific product? If so, product liability allows you to take legal action against the manufacturer. If you used the product correctly and were harmed as a result, you can talk to a lawyer about fair compensation for your trouble.
Product liability holds the seller accountable for the negative complications the product created for your health. Keep the receipt and document issues happening because of the defective product so you can seek the help of an attorney.
Seek Medical Help
If the product injured you, you must seek medical help before you do anything else. If the product has a chemical that can harm you after consuming it, you must seek immediate help. Additionally, if you fell or were in an accident because of a product, have medical professionals treat your injuries as soon as possible.
Products that may harm you and warrant a product liability lawsuit include:
Cars

Tires

Foods

Medicines

Cosmetics

Baby cribs

Strollers

Bikes
If possible, have someone you know call the store you bought the product from and warn them of your experience. Do not delay in seeking medical help as you do so, just have someone make the call on the way or as you receive proper treatment.
This way, the store can pull the product from shelves. This can prevent further injuries or harm.
The manufacturer has a responsibility to ensure the safety of any products sold to the public. If you got sick after consuming a product, experienced strange side effects, or if a malfunctioning product harmed you or someone else, a legal professional must look over the matter as soon as possible. Regarding any resulting medical bills that you endure, the product manufacturer bears financial responsibility for all injuries.
Common Product Liability Claims
You may make a product liability claim or many reasons:
Manufacturing defects:

A defect in the manufacturing process is the most common cause of product liability cases. With a manufacturing defect, the product plan was safe, but something went wrong during manufacturing. If you can prove that you used the product correctly but still sustained an injury, you could receive compensation.
Design defects:

Design defects are one of the most common product liability claims. This happens when companies manufacture products correctly, but the nature of the product becomes unsafe. For example, if a car is top heavy, this is a design defect because the design makes the vehicle more susceptible to rolling in an accident.
Warning or labeling defects:

If the label failed to provide a warning that could have prevented the injury, you can seek legal action against the manufacturer. If a product could cause harm or injury to consumers, the manufacturer must include a warning label. For example, if a medication has potential side effects, the warning label must note all known side effects.
If you or a loved one sustained an injury or harm from a product you used correctly, you have every right to take legal action. The manufacturer bears a responsibility to create safe, functional products. When they fail to do so, you and other consumers should not be responsible for paying the price.
When to Hire a Product Liability Lawyer
Hiring an experienced and trustworthy product liability lawyer is essential after a product injury or accident. If the company you purchased from manufacturers unsafe products, that issue must not only be addressed, but also made known to the public.
Aside from the safety of other potential product users, you should not have to pay for medical expenses incurred at the hands of a negligent company. Hospital admission can cost thousands of dollars, even if you have health insurance. The company responsible for the injury should pay those costs, not you.
Our team of experienced attorneys fights for your rights to get you the compensation you deserve. When you work with a product liability lawyer, you get experienced help in deciding if you should settle the matter in or out of court. If you feel uncertain about what you should receive from your lawsuit, the lawyer you work with can help you figure that out. Damages you can file for include:
Loss of wages while injured

Medical bills

Pain and suffering
Your legal advocate helps you figure out the total cost of your anticipated medical bills, as well as the time you should estimate missing from work. Your lawyer can help you receive compensation for the income you lose from being out of work, no matter if you must take off for a few weeks or a few months.
Work With an Experienced Local Lawyer
Have you or someone you love been injured or harmed by a product you used recently? If so, do not pay those medical expenses on your own. You should focus on making a full recovery from your injuries.
Let one of our reliable lawyers take care of your case and help you get back on your feet. Because the goal of insurance companies is to collect money, you can count on them being less likely to accept the blame for your claim. Let us fight them while you recover.
If you feel ready to speak with a product liability lawyer, submit a request online or call us today at (866) 345-6784 to get in touch with an experienced lawyer in your area!