How To Handle a Teen Driving Accident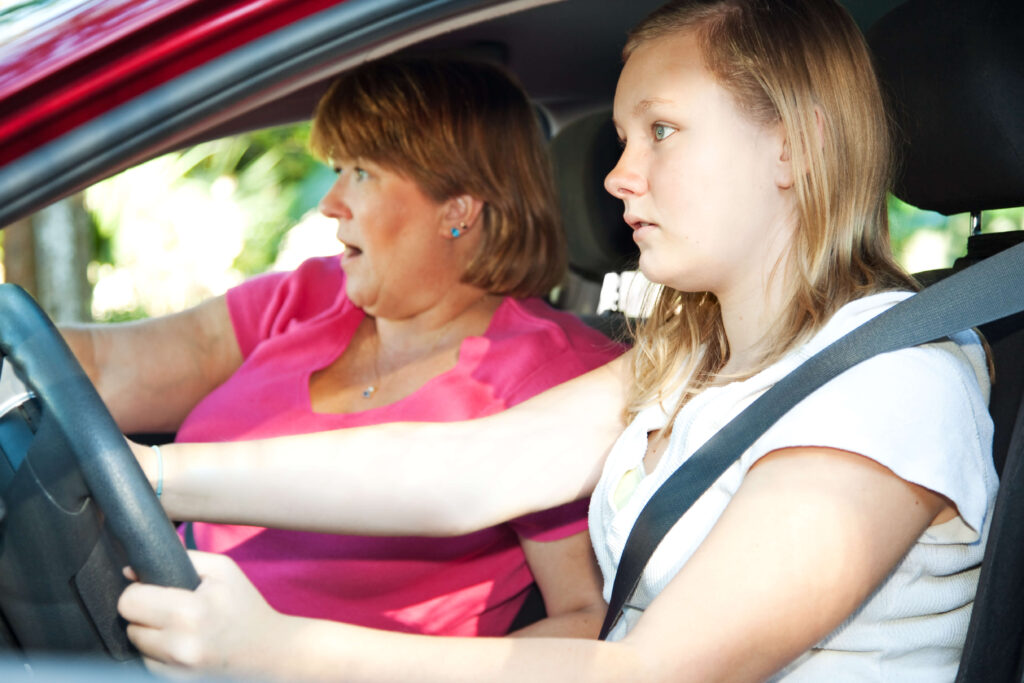 Did your teenager get into a car accident? While these incidents can be complicated for any driver, the aftermath of a teen accident can be even more overwhelming for families.
What To Know About Teen Car Accidents
Car accidents with teenage drivers are more common than you may realize. According to the CDC, in 2017, doctors in emergency rooms across the country treated 300,000 teenagers who sustained injuries in a car accident, and 2,364 teens between the ages of 16 and 19 died after getting into a collision.
Teen driving accidents can be especially serious if people in the other vehicle sustained injuries during the collision. When this happens, families need legal counsel.
Why Teenagers Get Into Car Accidents
Teenage car crashes occur for many reasons.
Alcohol
Although teenage drivers cannot legally drink, alcohol is still a factor in many crashes. The nationwide Youth Risk Behavior Survey in 2017 found that 5.5% of teenagers had driven after drinking alcohol, and 16.5% of high school students had ridden with an intoxicated driver. Additionally, the National Highway Traffic Safety Administration reports that in 2017, 15% of teen drivers had a BAC level of at least .08% before getting into a fatal collision.
Lack of Experience
Because teenagers do not have much driving experience, they do not always recognize hazardous road situations. This can cause them to drive too fast for road conditions or make poor decisions.
Distractions
Teenagers do not always realize when they are not paying enough attention to the road. They may frequently have passengers in the car, and an adolescent's risk of getting into an accident rises with the number of passengers. Additionally, teens may check their phones frequently. These distractions mean that young drivers may not see potential hazards on the road until it is too late to avoid them.
Lack of Seat Belts
Failing to wear a seat belt can make a car accident worse for teenage drivers. Teenagers are less likely to wear their seat belts when they drive and this increases the likelihood that someone will incur an injury. According to the NHTSA, almost half of the teenagers who died in a fatal car accident in 2017 were not wearing their seat belts.
What To Do After a Teen Driving Accident
When your son or daughter calls and tells you about a collision, there are a few steps you should make sure your teen driver takes.
Get the Vehicle Off the Road
The collision may block traffic, so your teenager should maneuver the vehicle to the side of the road. If the car is not drivable, turn on the hazard lights so other drivers know to go around the car.
Check for Injuries
Your son or daughter may want to immediately get out of the car and survey the damage. Before getting out of the vehicle, however, make sure to check for injuries. If there are passengers in the vehicle, ask if they have wounds. If anybody incurred injuries, they should stay in the car with their seat belts on and wait for help.
Call Emergency Services
If someone has an injury, your teen needs to call emergency services and report the accident. Provide as much information as possible about the accident. This includes the exact location of the crash so the first responders know where to go, as well as details about the injuries.
Exchange Information
If it is possible to get out of the car, speak to the people in the other vehicle to make sure they are all right. Your teenager should also exchange information with the other driver. Get the following details:
Name

Phone number

Address

License plate number

Insurance policy number

Insurance company
Take pictures of the other driver's insurance card and license to have all this information when needed. If anyone witnessed the collision, your teen should also get their contact information.
Take Photos 
Your teenager should take photos of the accident scene so you have a visual record of the incident. Photograph both cars and the damage they sustained. Additionally, take photos of traffic signs marking the location of the accident. Sometimes, there may be skid marks if one of the cars braked hard before the collision. Your teen should take photos of these as well. All these photographs can help demonstrate what happened. You may also need to submit photos of the vehicles to your insurance company to demonstrate the extent of the damage.
It may be helpful to draw a diagram recreating the accident. This diagram should show which lane each vehicle was in and the direction the cars were traveling.
Cooperate With Law Enforcement
Members of law enforcement usually perform an investigation when they arrive at the scene. Remind your teenager not to admit fault for the accident. During a car accident, things can happen very quickly. Teenagers should answer all the questions an officer asks and provide the necessary information. However, they should let the officers draw their own conclusions about the incident.
Seek Help
Many teenagers may think that everything pertaining to the car accident is finished once you contact the insurance company and get the car fixed. However, the situation may become more complicated if law enforcement officers conclude that your teenager was at fault for the accident. Depending on the events that resulted in the crash, teens may face a license suspension and may also need to pay court fines. They may face even more serious consequences if alcohol played a role in the accident or if anybody involved sustained serious injuries. You may need to seek legal counsel to ensure your teenager has the necessary representation.
Work With an Experienced Motor Vehicle Accident Lawyer
If your teenager is involved in a car accident, you need to work with a qualified attorney. Negotiating with an insurance company can sometimes be a complicated process, and teens may need representation if they are at fault. You need a professional on your side who can help you navigate the situation and protect your child's rights.
Submit a request online or call us today at (866) 345-6784 to get in touch with an experienced lawyer in your area!