Learn How to Sue Someone According to the Latest Laws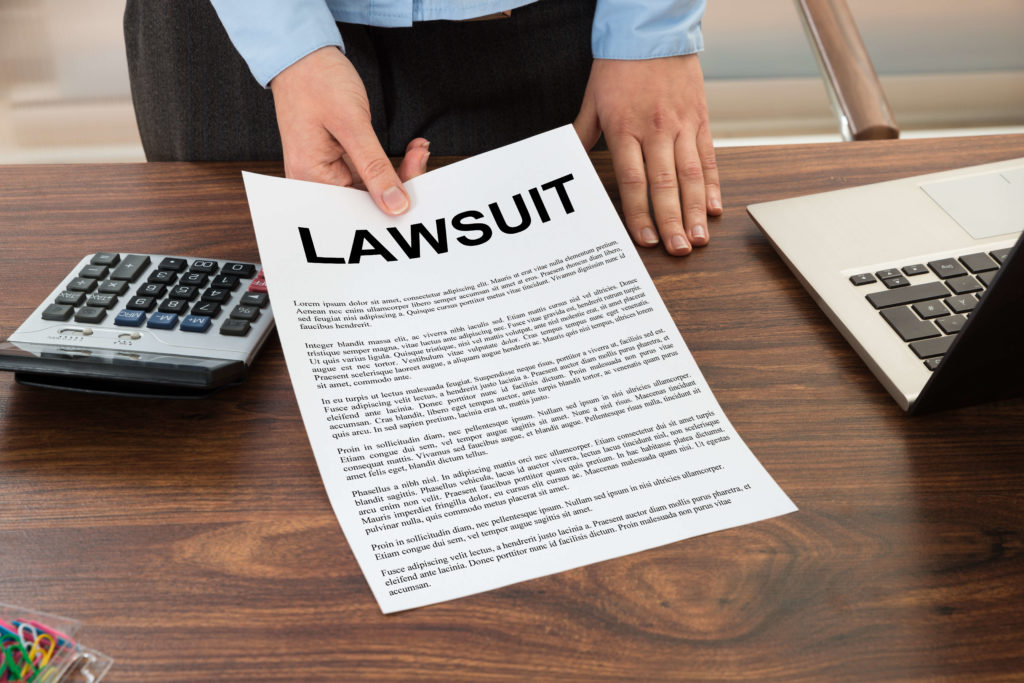 Learn How to Sue Someone
If you look to sue an individual or corporation, then obtain legal counsel to assist you. RequestLegalHelp.com is a leading source for available lawyers who can help you successfully file a lawsuit in court. Let us find you the most reputable available local attorneys with a few clicks!
The Process of Suing Someone
Step 1: Identify the Party You Want to Sue
Confirming the correct party to sue is the first step in filing a lawsuit. While this may seem like an obvious move, it may surprise you to learn how often people try to sue the wrong party. A common example of this is filing suit against an entire company rather than an individual or vice versa. You can also sue multiple parties as part of the same lawsuit. However, you must verify that each party has a stake in the claim.
It can be difficult to physically track down the parties you wish to sue, but a lawyer can assist you in locating the defendant's physical address to serve the lawsuit. While you can try to find this information on your own via public record filings, an attorney can fast track the process and ensure you complete all paperwork correctly.
Step 2: Determine the Exact Amount of Your Claim
You must determine how much you want to sue for. Many states have amount caps on lawsuits that can lead to small claims court handling your case. Pinpointing the exact amount of damages can be difficult depending on the circumstances of the lawsuit. For example, if you sue to cover the repair cost of the damaged property, you would find the associated replacement or repair costs. However, you may also seek punitive damages for emotional distress, physical injury, etc.
RequestLegalHelp.com's wide array of lawyers can assist you in preparing your suit to determine the exact amount to seek. The more complex the lawsuit, the more you need a lawyer's help and experience.
Step 3: Send Defendant a Demand Letter
Most courts require you to send a formal letter to the party you intend to sue to request payment before actually filing the lawsuit. This gives them the chance to resolve the matter through settlement, mediation, or some other matter outside court proceedings. We recommend sending the demand letter through certified mail to obtain a receipt that proves correspondence delivery. A lawyer can help you prepare the letter, specifically the language.
Step 4: Find Which Court to File In
You must file your lawsuit in the correct jurisdiction. Each jurisdiction has different forms and procedures for filing a lawsuit. If you make a mistake on any part of the filing, then officials may dismiss the lawsuit with prejudice, meaning you cannot re-file. You can consult with an attorney found through RequestLegalHelp.com to guarantee proper filing of your lawsuit.
Step 5: Prepare Your Complaint
Your complaint is the official document that starts the lawsuit. It effectively serves as a summary of the lawsuit and outlines both sides (plaintiff and defendant) and the how and why you are suing. We recommend consulting with a lawyer to help prepare this document concisely way that clearly defines the terms and roles of the lawsuit.
Step 6: File Your Lawsuit
After completing the preemptive legwork mentioned in the steps above, it is time to file your lawsuit. This requires the original complaint form, the demand letter you sent, any receipt acknowledging the letter was sent, and the correct filing fee. Filing fees can change depending on the filing jurisdiction.
When Should You Consult With a Lawyer for Lawsuits?
For the most favorable results, work with a lawyer from the beginning. While citizens can file lawsuits on their own, working with an experienced attorney benefits you in multiple ways. In the first place, an experienced lawyer can help ensure you assemble and file your paperwork properly. From there, your legal advocate can work alongside you each step of the way should you encounter any issues with your lawsuit. Introducing lawsuit layers into the process only strengthens your complaint.
Company Lawsuits vs. Individual Lawsuits
There are different implications when suing a company over suing an individual. Companies often have a team of lawyers on retainer who focus solely on refuting lawsuits. If you attempt to file suit against a company, then it is strongly encouraged that you consult with a lawsuit attorney to determine the best steps. You do not want to increase your chances of a lawsuit dismissal by making a filing or logistical error. This is why RequestLegalHelp.com connects you with a viable attorney specializing in lawsuits.
Work With an Experienced Local Lawyer
RequestLegalHelp.com does not charge you for using our platform. Lawyers pay us to advertise their services and populate in our search fields. We never ask you for any financial information throughout our process. Our goal is simply to match you up with the most reputable available lawsuit assistance in your local area.
Submit a request online or call us today at (866) 345-6784 to get in touch with an experienced lawyer in your area!