What Is an Elder Care Lawyer?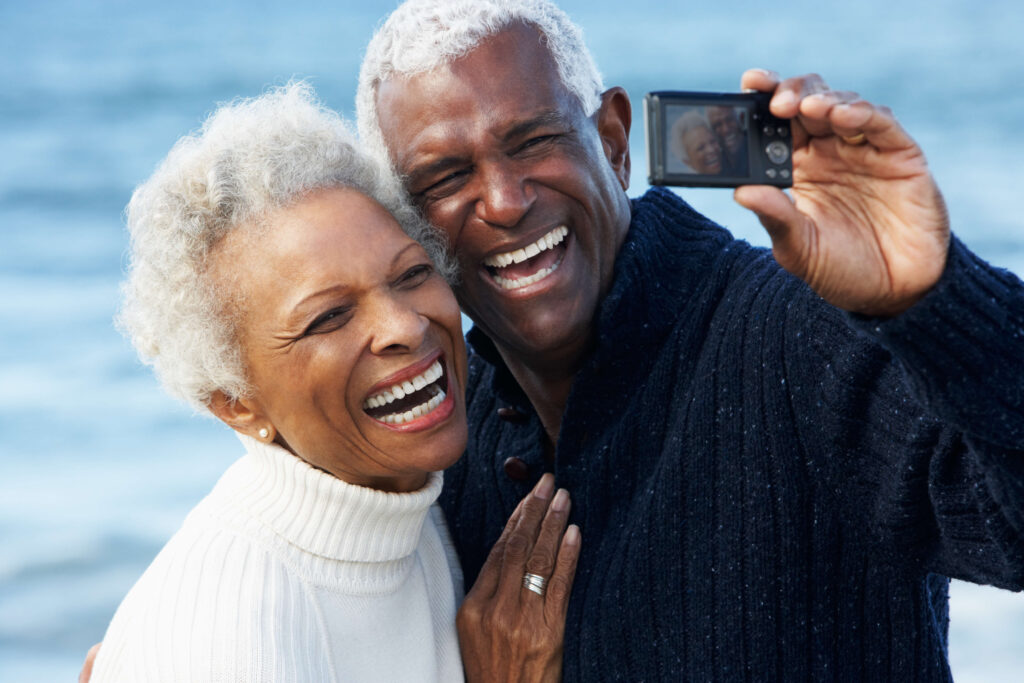 As people age, it becomes essential to get affairs in order. No matter how many or few assets they have, aging adults deserve proper legal aid to sort out their estate, take proper care of their loved ones, maintain their independence and age comfortably. Elder care lawyers assist older adults with understanding state laws and making the most of federal assistance programs such as Medicare and Social Security.
Aging individuals have unique needs, such as long-term care planning, guardianship and retirement. An elder care lawyer can have the interpersonal skills necessary to take on the unique physical and emotional needs of those in their golden years.
How Can an Elder Care Lawyer Help?
While online resources exist for wills, trusts and other estate planning matters, lawyers have the education and experience necessary to tailor an individual estate plan that meets a person's unique needs, which is not always true for one-size-fits-all estate planning services. For instance, an older adult with special needs may find standard online estate planning software inadequate.
Elder care attorneys also help clients navigate health care and planning. This includes health care power of attorney in case a person becomes incapacitated and cannot voice her or his medical decisions. Aging adults may also need professional insight on patient rights and long-term care options.
Sometimes a parent cannot take proper care of her or himself. When that happens, an adult child may need to become a guardian to that parent. Attorneys help adult children understand their roles as guardians and ensure that they fill out and submit all the necessary paperwork. Rather than live with a child, an elderly individual may need assistance with locating a long-term care facility and managing all resulting costs. While residing in a nursing home or another long-term care facility, residents should understand their resident rights, another area of expertise for elder care legal representatives, like issues with bedsores from negligent care.
Beyond these legal areas, elder care legal professionals also handle employment discrimination matters. Those over the age of 40 who experience discrimination while employed or seeking employment may have a case. Representatives assess claims and develop legal strategies to help clients remedy their situation.
Are Elder Care Lawyers the Same as Estate Planning Lawyers?
Elder care lawyers and estate planning lawyers are not the same, nor are estate law and elder law interchangeable. With elder law, the goal is to protect a client's assets, income and money while the person is alive. The goal of estate law is to distribute assets to benefactors and heirs in the most tax-advantaged manner when a person dies. Though elder law can involve estate planning strategies, it is still different from estate law.
Can an Elder Care Lawyer Help With Medicaid?
Elder care legal advocates help clients with both Medicaid and Medicare. With Medicaid, applicants must educate themselves on the strict eligibility guidelines. For instance, benefits are asset- and income-based, but applicants should not start giving away or transferring assets to qualify. The state and federal program has a five-year "look-back" period and "spend down" rules that consider money and assets applicants transfer to others. Elder care attorneys know about such periods and rules and can help clients make the most of them.
What Financial and Family Situations Require a Lawyer's Help?
Sometimes we have trouble determining when we need a legal advocate's help. Other times, we may need a reminder that we need a legal advocate's assistance. An older adult who fits into any of these categories should consult with an elder law representative:
Has a taxable estate for state or federal estate tax reasons

Is in a second (at least) marriage

Has an incapacitated spouse who requires long-term health care

Owns at least one business

Lost a spouse or another family recently

Owns property in another state 

Does not have children, has minor children or has a "problem child"
Without working with an elder care attorney about the above issues or anything similar, older adults risk the state taking control of their assets. The IRS or an ex-spouse may also gain control of an aging person's assets without an attorney's intervention and advice.
How Can Elder Care Lawyers Help Us Understand State Laws?
Every state has unique laws regarding elder care. For instance, laws restrict what a financial power of attorney, will, trust and advanced health care directive can and cannot contain. Further, state laws limit individuals who can and cannot act as a trustee, health care surrogate, personal representative or attorney-in-fact for a power of attorney.
Older adults must know who can act as a financial or medical power of attorney or witness to a will. The same applies to knowing specific procedures to follow when signing a trust, power of attorney or will. Without bringing in the right legal representation, a person could endure avoidable financial mistakes.
Can Elder Care Lawyers Help With Elder Fraud or Abuse?
Sometimes, trusted caretakers and opportunistic thugs take advantage of the elderly. Millions of instances of elder abuse occur in the U.S. every year, but many more cases go unreported. Examples of elder abuse include emotional, physical, financial and sexual maltreatment. Sometimes, nursing home or home health caretakers neglect or abandon aging patients. Adult children, family members and friends may be the only ones who recognize that something is amiss. When they do, an elder care attorney can aid them in getting in touch with the proper authorities and protecting older adults from further mistreatment.
Can Elder Care Lawyers Help With Grandparent Visitation Rights?
When the bond between an adult child and elderly parent erodes, such as through divorce or a family fallout, a grandparent may lose the ability to see a grandchild. The same applies if a child's parents die. Every state has grandparent visitation laws and statutes, which legal defendants help clients understand.
Work With an Experienced Local Lawyer
Do you think you or an aging loved one requires an elder care professional's guidance? Even a simple consultation could help uncover unknown issues or potential complications. Submit a request online or call us today at (866) 345-6784 to get in touch with an experienced lawyer in your area!