What Is a Swimming Pool Accident Lawyer?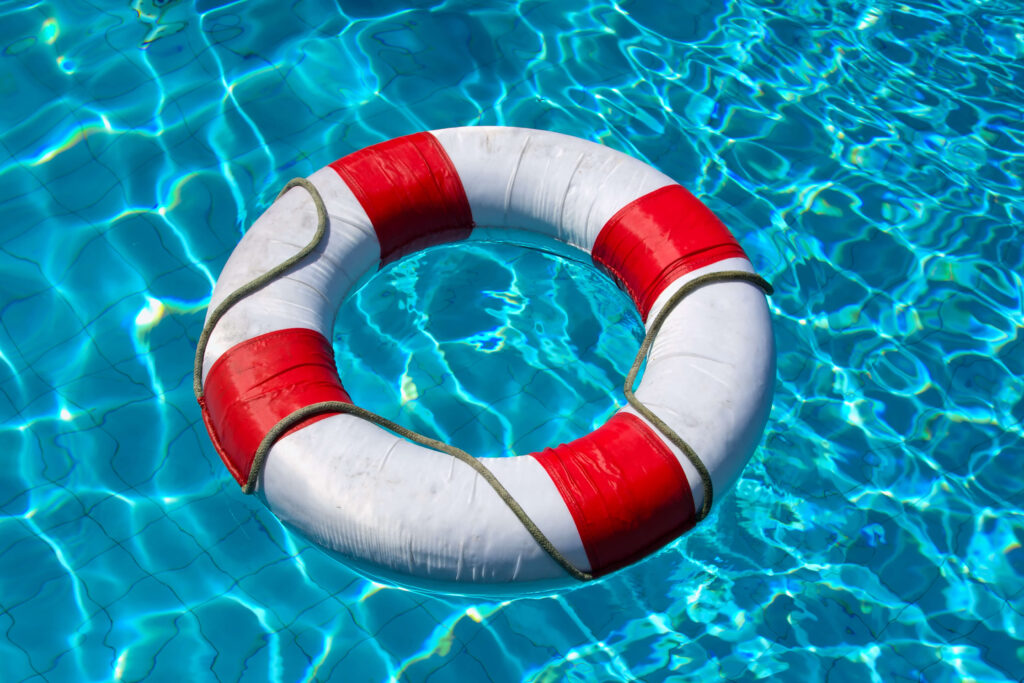 Has someone you love sustained a serious injury in a swimming pool accident? Are you worried about paying mounting medical bills? Do you own a swimming pool that injured someone? Call now or complete the online contact form to talk with an experienced swimming pool accident lawyer.
In the summertime, few things are more fun than jumping into a refreshing swimming pool. Likewise, public or private pools make excellent places to exercise, lounge or play games. Unfortunately, swimming pools pose a risk of slipping and falling, and can therefore be dangerous or hazardous places.
A swimming pool accident lawyer is an experienced legal professional who helps injured individuals and their families seek financial compensation after a pool accident. In addition, these attorneys also represent pool owners who are facing personal injury or premises liability claims.
Common Swimming Pool Injuries
Swimming pools may be either public or private. Public pools, which are open to large groups of individuals, may be in a public park or in an otherwise readily accessible area. Private pools, by contrast, are typically on private property near someone's residence.
Though swimming pools provide a lot of entertainment. They can also cause serious injuries or deaths. Here are some common injuries that may occur in or near a public or private pool:
Drownings
In swimming pools, a drowning occurs when an individual dies after inhaling water when submerged. A near-drowning incident happens when a person inhales water without dying. Also, near-drowning accidents can still result in brain damage or other complications.
Slip-and-fall injuries
Wet surfaces are often slippery. When walking near a swimming pool, an individual may slip and fall on a wet surface. Slip-and-fall injuries may include broken bones, brain injuries, sprains, muscle damage or lacerations.
Dive-related injuries
Not all swimming pools are suitable for diving. If a person dives into a shallow pool or the shallow side of a pool, he or she may sustain a variety of injuries. These injuries can include concussions or spinal damage. If a spinal injury is serious, it may result in lifelong paralysis.
Drain-related injuries
Most public and private swimming pools have powerful filtration and circulation systems. While these systems keep the pool's water clear and inviting, they can also be dangerous. Moreover, some pool drains may cause disembowelments, lacerations, broken bones, organ damage or drownings.
Individuals may also sustain injuries from the pool's filter, skimmer basket, jets or other components. If any pool part uses electricity, electrocution is also a risk. Consequently, to prevent equipment-related injuries, pool owners should regularly inspect and service all parts of the pool.
Chemical-related injuries
To keep pool water clean, owners often add chlorine and other potentially toxic chemicals. These chemicals can burn skin, lungs and eyes. If a person sustains a chemical-related injury, he or she may experience a rash, blindness, loss of smell or other potentially life-altering complications.
Fortunately, chemical manufacturers include precise instructions for using their products safely and correctly. If a pool owner or maintenance worker disregards these instructions, the injured person may have a valid cause of action.
The Injury Claims Process
A swimming pool lawsuit is a legal cause of action brought against the owner of a swimming pool or the person responsible for a pool-related injury.
Pool owners have a duty to keep swimmers and other pool users safe. However, someone may sustain an injury because of any of the following reasons:
Missing fences or ladders

Missing warning signs

Loose tiles

Sharp objects

Slippery surfaces

Exceptionally shallow waters
If you or someone you love has sustained a serious injury in a swimming pool accident, you may be able to pursue financial compensation for your medical expenses in addition to pain and suffering damages, and even lost future wages. Although, how much of what you can recover, depends on the law of the state where the injury occurred.
Usually, personal injury claims proceed based on premises liability, negligent supervision or wrongful death theories.
Premises Liability Claims
Pool owners often have a legal obligation to keep their pools in a reasonably safe condition. This means owners must take steps to fence off the pool or repair damaged components, in addition to being wary about potential dangers that are not yet apparent.
This is why Premises Liability claims are often brought against owners of private pools, because it may not be possible to sue the owner of a public swimming pool.
Negligent Supervision Claims
In public pools and some private ones, lifeguards and others provide swimmers with supervision. If the person providing supervision is negligent, someone may sustain a serious injury in a swimming pool accident. Oftentimes, negligent supervision is grounds to file a personal injury lawsuit.
Wrongful Death Claims
Wrongful death claims happen when someone's negligence or wrongful conduct results in the death of someone else. These claims provide compensation to the family members of the deceased person, not to the deceased person himself or herself.
Not everyone can bring a wrongful death claim. If someone you love has died in a swimming pool accident, it is important to understand the wrongful death laws in your state.
Work With an Experienced Local Lawyer
Because swimming pools are inherently dangerous, you may not believe you have a right to seek financial compensation if you or someone you love receives an injury in one. However, this may not always be accurate. 
An experienced swimming pool accident lawyer can investigate the accident and advise you on your legal options. He or she can also help you negotiate a settlement with an insurance company.
If your case must proceed to trial, your attorney can build a case. This may involve conducting independent research, finding experts to testify and arguing in open court. Your attorney may also be able to put you in touch with other professionals. They may be able to help you move on with your life after your injury.
Remember, personal injury law is incredibly complex. Insurance companies and homeowners usually have attorneys to represent their legal interests. By working with your own attorney, you ensure you have the legal representation you need to receive the compensation you deserve for your injuries.
Submit a request online or call us today at (866) 345-6784 to get in touch with an experienced lawyer in your area!