What Is Military Discrimination?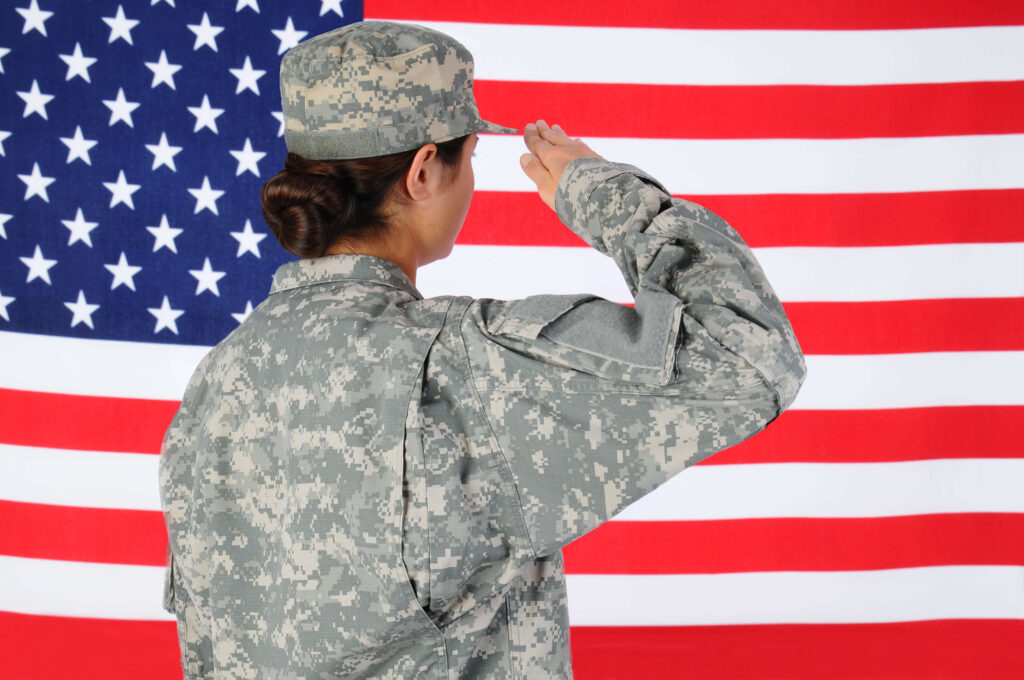 Does your boss treat you differently because of your military service? Are you facing termination of your employment because of your mandatory service in the national guard? Call us today or complete the online contact form to talk with a military discrimination attorney in your area.
Military discrimination is simply treating applicants and employees differently because of their military service. A federal law, the Uniformed Services Employment and Reemployment Rights Act, as well as many state laws make this type of discrimination illegal. That is, employers may not discriminate against applicants or employees due to their military service.
Pursuant to USERRA, an employee returning to the workforce after serving in active military duty or participating in training must have access to the same job with the same benefits. If the job is not available, the employer must offer a similar position.
For USERRA to apply, each of the following must be true:
The employee must have provided advance notice to the employer.

Must have served fewer than five years of cumulative military service when working for the employer.

Must not have a dishonorable discharge.

The employee must return to work in a reasonable time.
Provided employees qualify for legal protections under USERRA, their employers must comply with the law. USERRA applies to all employers in the country. Whether an employer may also have other obligations under state law depends on the law where the company operates.
Identifying Common Examples of Military Discrimination
Clearly, terminating someone's employment because of military service is discriminatory. However, not all types of discrimination are so easy to identify. Employers may engage in subtler actions that nevertheless are still discrimination.
USERRA outlaws discrimination due to military service. In addition to not being able to terminate employment because of military service, employers may not refuse to hire an applicant because of service in the armed forces, National Guard or reserves.
Additionally, employers may not use military service or military affiliation to deny employment benefits or treat employees differently. Furthermore, military service is not necessary for a legal claim under USERRA. If employers take adverse employment action because an employee applies for the armed forces, they are likely in violation of USERRA.
Finally, under USERRA, employers may not take adverse employment action against employees who file a complaint or otherwise assert their legal rights. Federal law specifically forbids retaliation.
Understanding Protections for Veterans
The Vietnam Era Veterans' Readjustment Assistance Act requires employers that do business with the federal government to have a plan in place to hire veterans. The law also prevents employers that do business with the federal government from discriminating against protected veterans.
Are veterans a protected class under VEVRA? To qualify for protections under VEVRA, a veteran must be one of the following:
A veteran who served in active duty in the U.S. military during combat

A disabled veteran who served in active duty in the U.S. military and is eligible for disability compensation

A veteran who separated from military service within the previous three years

A veteran who received an armed forces service medal after participating in a military operation
If you are a member of a protected class under VEVRA, you have the legal right to work in an environment that is free from discrimination.
As a disabled veteran applying for a job with an employer that does business with the federal government, you also have a right to reasonable accommodation. That is, your employer must make reasonable accommodations to facilitate your performance of your job duties.
Filing a Military Discrimination Complaint
If you believe your employer has discriminated against you because of your military service or veteran status, you may be able to file a legal claim.
Filing a Military Discrimination Complaint Under USERRA
Under USERRA, affected employees may receive both front and back pay and lost benefits. The act also allows employees who are the victims of illegal discrimination to recover litigation costs and attorney fees.
To prevail with a USERRA claim, you must prove it is more likely than not that your employer discriminated against you in violation of federal law. That is, you must show that your military service was a motivating factor in your employer's adverse employment action.
Unless your employer can prove it would have done the same thing even without knowing about your military service, your USERRA claim is likely to succeed.
Filing a Military Discrimination Complaint Under VEVRA
If you believe your employer is violating your rights under VEVRA, you may file a complaint with the Office of Federal Contract Compliance Programs. You do not need to know if your employer does business with the federal government. The OFCCP typically should investigate and inform you about whether you have protections under VEVRA.
Violations of VEVRA are serious. If you are successful with your complaint, you may receive back pay, front pay, lost benefits or other remedies. The OFCCP may also ban your employer from competing for federal government business.
Like with USERRA and many state laws, VEVRA protects you from retaliation for filing a discrimination complaint. If you contact OFCCP or otherwise assert your legal rights, your employer may not take any adverse employment action against you due to your complaint.
Filing a Complaint Under State Law
If you have a separate cause of action under state law, you may be able to file a discrimination claim in state court. Before doing that, though, you may need to file a complaint with the state agency that has jurisdiction over the matter.
Work With an Experienced Local Lawyer
Military discrimination is a complicated matter that potentially implicates a variety of federal and state laws. When you work with an experienced attorney, you understand your legal options. Lawyers for veterans may also advocate for your interests, including seeking a settlement or representing you at trial.
Remember, because your employer is likely to have at least one lawyer, you probably also want to have one on your side. Submit a request online or call us today at (866) 345-6784 to get in touch with an experienced lawyer in your area!