What Is Loss Mitigation?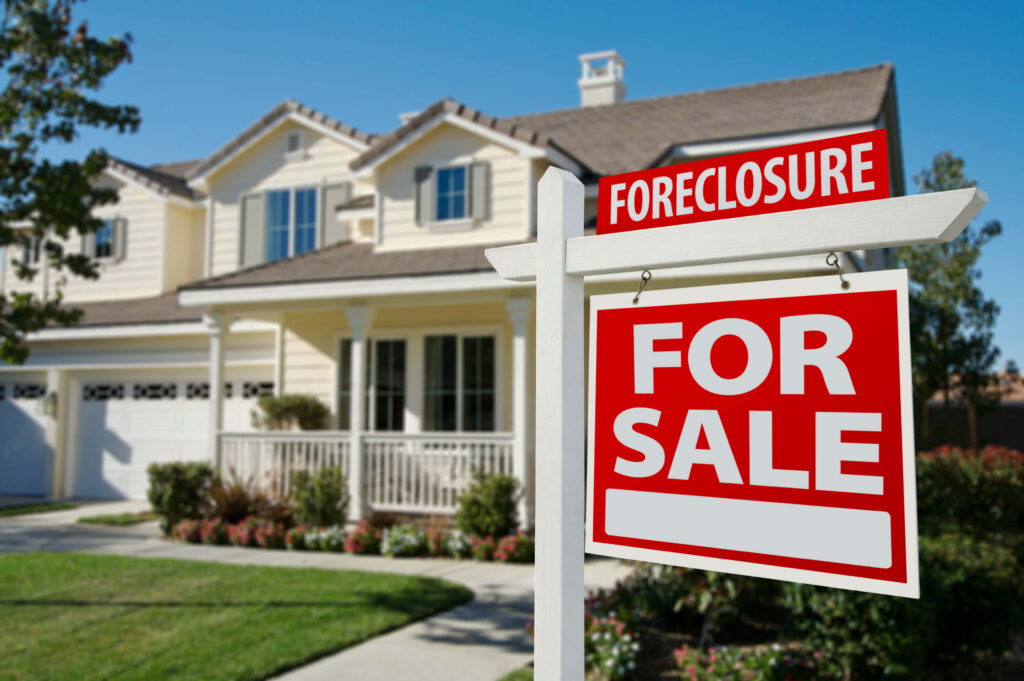 If your mortgage is past due by several months and you have received a foreclosure notification, you may be able to halt the foreclosure process through loss mitigation. Mortgage providers can take steps to work with homeowners to resolve overdue mortgage balances.
Loss mitigation intends to reduce the loss to the lender that often comes from foreclosure. It is often seen as a satisfactory alternative to foreclosure for both the lender and the borrower. Some mitigations may allow you to stay in your home, while others may allow you to get out of the mortgage agreement without a foreclosure going on your record. These options include forbearance, repayment plans, short sales and loan modifications.
Issues in Loss Mitigation
Fortunately, you have many options during the loss mitigation process to avoid foreclosure. The options available to you will depend on your loan type, balance and mortgage lender:
Forbearance
Forbearance occurs when your lender allows you to temporarily suspend or reduce the amount of your monthly mortgage payment. These type of requests are typically only approved if you can prove significant financial hardship, such as sickness or job loss. If you enter into a forbearance agreement, your payments are not forgiven; you will be required to make all the payments you missed at a later date. Once you resume monthly payments, your lender will let you know how to repay the skipped payments. While lenders typically allow missed payments to be repaid over time, ensure you understand the terms before you agree to a forbearance arrangement.
Short sale
A short sale, also referred to as a pre-foreclosure sale, occurs when your lender allows you to sell your home for less than the balance owed. The rules and regulations surrounding short sales vary depending on the lender and where you live. Generally, once the short sale is approved, you can sell your home and use the proceeds to pay off your mortgage. Certain lenders may require you to make a monetary contribution to be eligible for a short sale.
Mortgage loan medication
A loan modification occurs when your lender agrees to change the terms of your mortgage loan. Modifications may include extending the life of the loan or reducing the interest rate. Some lenders may also reduce the principal balance of your loan. If offered a loan modification agreement, make sure you fully understand the new loan terms before you agree to the modification.
Repayment plan
A repayment plan allows you to spread out your delinquent balance over several months. Entering into a repayment plan resolves your delinquency and allows you to bring your mortgage current over a certain period. If your lender agrees to a repayment plan, your delinquent balance will be added to your existing monthly payment over a set period, typically three, six or nine months. Your lender may have you sign an agreement that outlines the repayment terms and discusses the penalties if you fail to make the payments or you default on the loan.
The Process of Getting a Loss Mitigation Offer 
Are you facing foreclosure and want to explore your loss mitigation options? If so, it's important to know the facts and the steps of the process before you contact your mortgage lender.
Step 1: Call Your Mortgage Lender 
The first step is contacting your mortgage service lender. When you call, immediately ask for the loss mitigation department. Don't attempt to negotiate with the billing team or the general customer service department. The loss mitigation team's training provides options for borrowers experiencing financial problems.
Step 2: Prepare a Hardship Package
After you speak with the loss mitigation department, follow their instructions to the letter. Generally, your lenders will first request a hardship package to provide evidence of your financial situation. This package helps the lender offer an option that best fits your situation. The package should include evidence of your monthly income and debts and a letter explaining your financial situation and why you cannot make your mortgage payments. The letter should also detail how you plan to repay your past due balance, such as securing a better job or getting a loan from family. Fax or mail the package to your lender using certified mail. Make copies of everything you send to your lender.
Step 3: Research Your Rights 
While you are waiting for your lender to respond to your hardship package, research your rights and the loss mitigation and foreclosure process in your state. You can contact an attorney or a mortgage advocate to better understand your rights. Search the internet and talk with family or friends who have been in a similar situation to find out what options may be available.
Step 4: Follow Up Often 
Make weekly phone calls to your lender to inquire about the status of your request. Even if you cannot speak to the person who is adjudicating your loss mitigation claim, showing persistence is important. Frequent phone calls show you are making a good faith effort to resolve the issue.
Step 5: Consider Bankruptcy
Filing for bankruptcy should only be an option once you have exhausted all other loss mitigation choices. Filing for bankruptcy usually stops a foreclosure proceeding, but it is very expensive. You will need to pay legal fees upfront and bankruptcy can impact your credit rating for many years. After bankruptcy, it can be very difficult to secure another mortgage loan and the negative information may not be removed from your credit report for up to 10 years.
Work With an Experienced Local Attorney
If are facing foreclosure and want to explore your loss mitigation options, you need to hire an experienced loss mitigation lawyer as soon as possible. An attorney will help you understand your rights and help you make the best choice possible. Don't wait until you receive another foreclosure notice. Take control of the situation today by getting legal assistance. Submit a request online or call us today at (866) 345-6784 to get in touch with an experienced lawyer in your area!