Understand Legal Separation and Connect With a Lawyer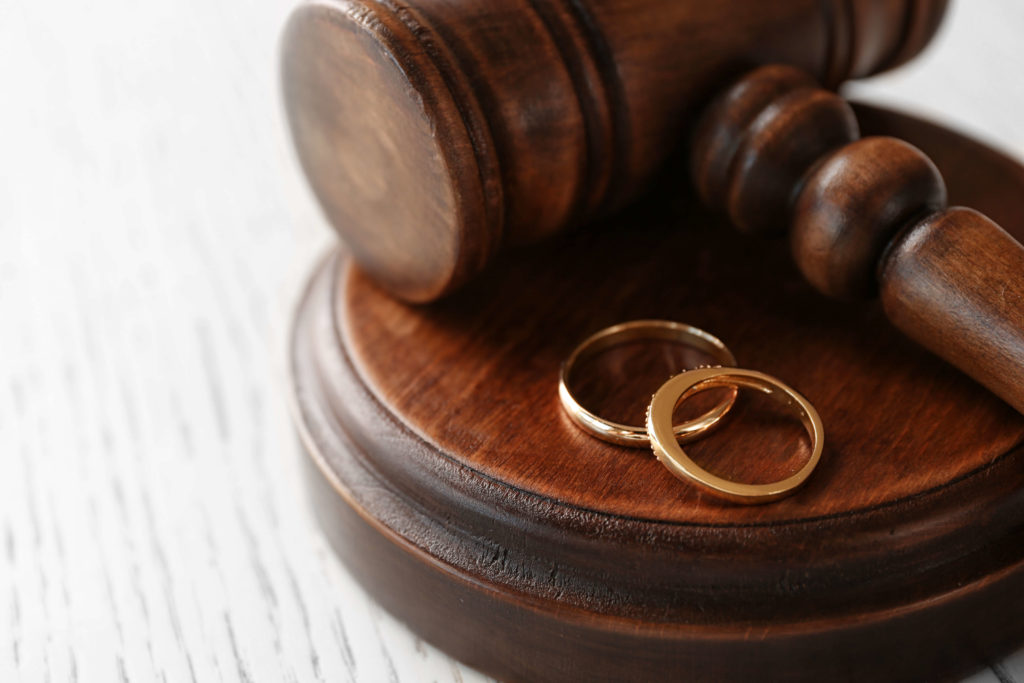 What Is a Legal Separation?
A legal separation is a legal document and agreement signed by both spouses that stipulates issues such as living arrangements, child custody and spousal support. People who want to separate and live apart but do not want to get a divorce often pursue legal separation.
Legal Separation vs. Divorce
The main difference between legal separation and divorce is that in a legal separation, you and your spouse remain married, but in a divorce, you are no longer married. But why would people who want to separate remain married? Let's take a look at more specific differences between the two:
Retention of healthcare benefits

Spouses still have medical or financial decision-making powers

You cannot re-marry unless you get a divorce

Spouses are still responsible for their partner's debt in a legal separation agreement

Divorce cannot be undone; you would need to get remarried

If legally separated, it is easy to reconcile and end the separation if you want to be together again

Retain property rights when legally separated if your spouse dies
However, there are some key similarities between divorce and legal separation. In both cases, you and your spouse need to detail issues such as child support, child custody, child visitation, spousal support and the separation of property.
When deciding between legal separation and divorce, it is in your best legal and financial interests to consult with an attorney who has experience in this field. This legal professional can consult you on the pros and cons of each option for your specific situation. They'll provide guidance on how to proceed.
Process of Getting a Legal Separation
Completing a marriage separation can prove challenging, especially if you and your spouse are not in agreement on the decision. However, it is generally an easier process than divorce because there is less up for contention. Here is a closer look at the process of legal separation:
Step 1: Connect with an Attorney
A legal separation involves a lot of important issues involving living arrangements, child custody/visitation and much more. You should not leave anything up to chance when handling these matters, which is why you should start the process by connecting with a lawyer.
Not only can a legal professional represent your best interests, but he or she can craft a separation agreement and help move the process along seamlessly. Even if you and your spouse are on amicable terms, you both want to retain a legal advocate to make the process as easy as possible.
Step 2: File Separation Petition and Agreement
With your lawyer's help, you start the process by filing a separation petition with the court, along with paying the filing fee. This fee amount depends on the state you live in, but is usually at least a couple hundred dollars.
Along with the petition, you file the agreement document that details:
Child support

Child visitation/custody

Living arrangements

Marital assets (cars, residences, etc)

Rules pertaining to having other romantic relationships

Debt payments

Spousal support
If you and your spouse are on good terms and on the same page about the legal separation, you can both draft this agreement together with an attorney's help. You can also file the separation agreement jointly to save time and make the process much easier.
Step 3: Serve Your Spouse the Agreement 
If not filing jointly, you need to serve your spouse the separation petition you and your legal professional filed with the court. Your spouse has a specified time to respond to the petition, which is usually around 30 days.
Step 4: Resolve Any Issues
If your spouse does not agree with the petition and does not sign it, she or he can file a counter-petition with the court. When this happens, try to solve the remaining issues with a mediator's help.
If you still cannot reach an agreement, you and your current spouse have to go before a judge to settle the issues you cannot agree upon. When you and your spouse cannot resolve issues without a judge, this can turn into just as messy of a process as getting a traditional divorce.
Step 5: Sign the Agreement
If you and your spouse agree, you both need to sign the document and get it notarized.
Step 6: File the Completed Documents with the Court
Once you sign all necessary legal documents, you can file them with the court and receive a judge's approval. Once this happens, you and your spouse become legally separated.
Reversing a Legal Separation
One of the top benefits of being legally separated instead of divorced is that you and your spouse can reconcile and remove the legal separation. You and your spouse should contact a lawyer to help you draft a motion to vacate the order of legal separation. Your lawyer can help you complete and file this document correctly so it does not get rejected.
Once you complete this motion, you need to file it along with the original legal separation agreement. You also need to pay a filing fee. If approved, you and your spouse will no longer be separated legally.
Work With an Experienced Local Lawyer
If you and your wife or husband want to pursue legal separation instead of a divorce, you must both understand the process and the importance of working with a well-regarded attorney. Completing a detailed agreement, getting both spouses to sign and filing it with the court can be a complicated journey. With the help of a legal separation lawyer, it is sure to be a much easier and quicker process.
Submit a request online or call us today at (866) 345-6784 to get in touch with an experienced lawyer in your area!