Everything You Need To Know About the Flex Modification Program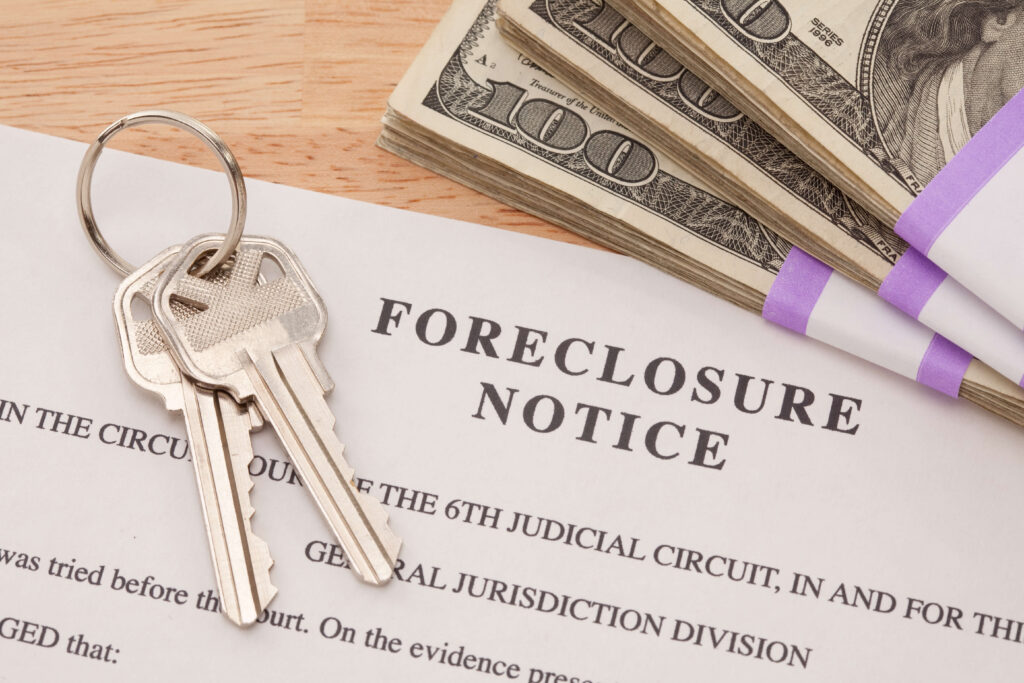 Facing foreclosure is the worst nightmare of any homeowner. If the bank succeeds in foreclosing on your home, then you lose everything you have put into it. Plus, you get a black mark on your credit, which can make finding a new place to live tricky. There are many options for avoiding foreclosure available through your lender and other companies. One option you may have is the Flex Modification Program. Although, there are limits to the program, and you must meet specific qualifications.
An attorney can assist you with how to move forward if you have trouble paying your mortgage or if you face foreclosure. Getting legal assistance at this time can help you to take advantage of your options, such as the Flex Modification Program.
What Is the Flex Modification Program?
The Flex Modification Program is a mortgage loan modification option. It replaces the previous Home Affordable Modification Program or HAMP. The program is only for loans from Freddie Mac and Fannie Mae.
The program can reduce your payments by about 20% through making changes to your loan terms. It can make it easier to afford your monthly payments if you struggle due to a reduction in income or other budget issues where your current mortgage payment is too high. It also removes the late fees and penalties associated with your late payments once you qualify.
Who Are Freddie Mac and Fannie Mae?
Freddie Mac is the Federal Home Loan Mortgage Corporation, and Fannie Mae is the Federal National Mortgage Association. They are government-sponsored enterprises that own or back most mortgage loans in the country. These organizations help to ensure stability and affordability in the market.
You will not get a loan through either entity. Instead, you secure your loan from a traditional lender, such as a bank.
After you secure your mortgage, your bank doesn't hold onto it. It will sell it in the secondary mortgage market, which allows investors to make money on the loans other people take out.
Freddie Mac and Fannie Mae are part of the secondary market and may buy your loan. Your lender should be able to tell you if either entity owns your loan.
How Does Modification Work?
Through the Flex Modification Program, your lender will alter your loan in some way to help reduce your monthly payments. Lenders have the following options:
Add past-due payments to the balance

Lower interest rate

Extend the term

Forbearing part of the loan balance
Note that forbearing part of the loan balance means your lender will set aside a portion of your loan, which lowers the total amount you owe right now. However, if you sell your home, refinance or pay off your loan, you must repay this portion in one lump sum.
It is essential that you understand what method of modification your lender is using because of the potential for it to impact you down the road. For example, forbearance means a balloon payment, and extending the term means you will pay longer on your mortgage. These may not be the best solutions for your situation.
If you qualify for the program, you will get a new mortgage payment that is about 20% lower than your previous payment. Depending on how the lender modified your loan, you may also have more time to pay it off, or it may remain the same. You will continue to pay this new amount until you satisfy the debt, sell your home or refinance.
How Do I Qualify for the Flex Modification Program?
You must qualify for the Flex Modification Program by meeting specific requirements set by Freddie Mac and Fannie Mae:
Must be a conventional first mortgage and not a refinanced loan

Must have had your mortgage loan for at least 12 months

You must be a loan owned by Fannie Mae or Freddie

You must apply at least 38 days before the foreclosure sale
In addition, you must complete a trial period where you make payments under the proposed terms of your modification. If you make the payments on time, then the lender will finalize the agreement.
If you have a Federal Housing Administration loan or a loan through the VA, then you cannot qualify for this program.
Do You Need Legal Assistance?
You are working against the clock the minute you miss a mortgage payment. There are many time limits that are part of the foreclosure process, and if you make the wrong decision or fail to act properly, you could lose your home.
Working with an attorney enables you to stay aware of what is happening with your foreclosure and allows you to see all your options. The Flex Modification Program is only one option, and it may not be the best one for you. Your lawyer can help you to determine if it is or what else might be better for your situation.
If you do decide to go with the program, then you have to work fast. You have a limited time in which to apply. Your attorney can help ensure you have all your documents and paperwork in order. He or she can also make sure that you understand the modification terms and help you see if you can afford the new mortgage payment.
Your attorney can be with you every step of the way to help make sure you get the best deal and make the best decisions for your financial situation. He or she can offer legal advice that you cannot get from your lender or anyone at Freddie Mac or Fannie Mae. Your lawyer is someone on your side who is working only for you and looking out for your best interests.
Work With an Experienced Local Lawyer
If you are facing a foreclosure, then you should speak with an attorney right away. Learn about your options or find out if the Flex Modification Program is the right move for you to make. Get someone working for you who will help you through this challenging time. Submit a request online or call us today at (866) 345-6784 to get in touch with an experienced lawyer in your area!