How To Defend Your Reputation Against Cyber Libel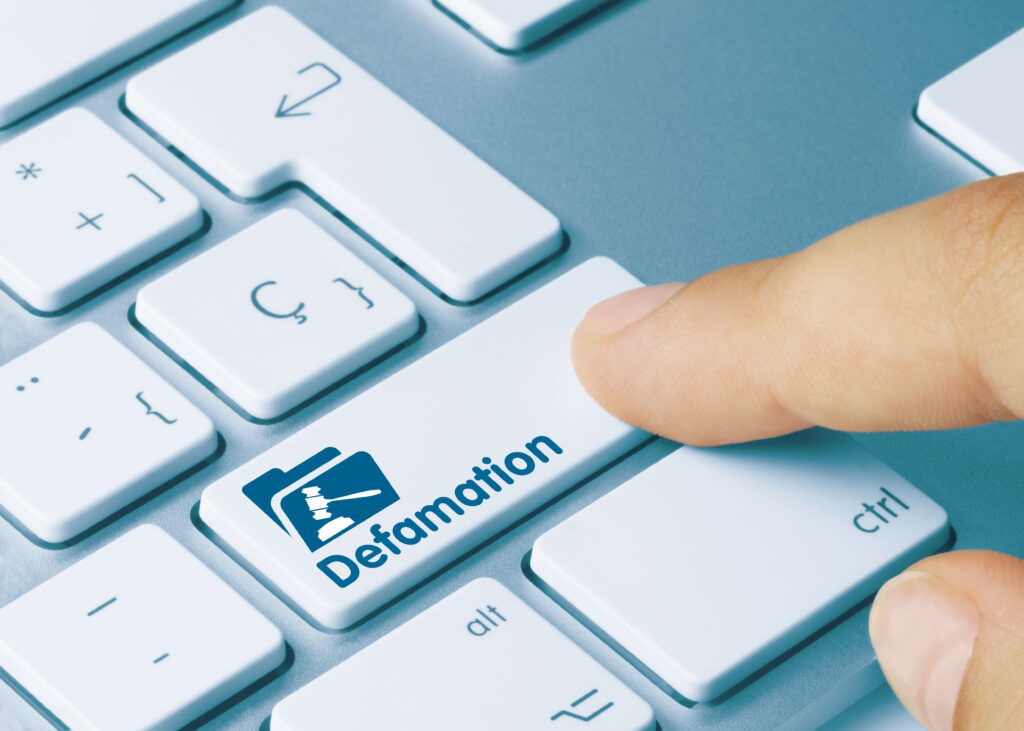 According to a 2020 study published by the National Library of Medicine, cyber libel and defamation cases are on the rise. Because social media is such an informal space, many people do not do enough research to verify the truth of what they post. This results in posting and sharing cyber libel that can have devastating consequences on the reputations of the people involved.
If you have suffered cyber libel on social media or other platforms, you may have opportunities to seek legal recourse. An experienced attorney can work with you to determine if social media defamation has taken place and how to take the appropriate action.
What Is Cyber Libel?
PennState University describes cyber libel as defamation found in written form online. It explains that the tort of cyber defamation refers to acts of making untrue statements that are offensive, insulting or defaming about another entity. These statements can occur on blogs, in emails or even via messaging apps. However, most cases now stem from social media libel. Common platforms that have become entangled in these cases include Twitter, Reddit and other text-heavy platforms.
What Are Key Elements in a Cyber Libel Case?
An important factor that many people overlook in cyber libel cases is true versus false statements. If the statement is true, you may lose eligibility for compensation. However, depending on how individuals came across this information or how they used it, you may seek legal recourse related to privacy laws.
To become eligible for a cyber libel suit, the case also has to include the following three elements:
Detectable harm to you, the plaintiff

Information published to a third party without permission

Publisher negligence, when the case becomes a public concern
How Does Someone Get Cyber Libel Removed?
If you realize someone has posted something false about you, sometimes simply getting it removed is the preferred course of action. This may work for you if the person has a small following and there are few interactions with the post so far. It may also become your only legal option if you see the statement after the statute of limitations expires.
Here are tips to help you achieve removal:
Send the person a private message and politely ask him or her to remove the remark.

Try not to appear argumentative even when you are in the right because this may escalate things.

Ask an experienced cyber libel attorney to make a formal request on your behalf, which may include sending a letter to the individual.

Consider informing the individual that you mean to pursue legal options available to you if he or she does not remove the content.
Before trying any of the tips above, it is best to speak to an attorney who specializes in this area. After reviewing the facts of the case, the attorney may advise you on how to proceed. Note that because there are people behind all social media accounts, there is no knowing for certain how someone may respond.
How Does an Individual Seek Damages for Cyber Libel?
If your efforts at peaceful resolution failed, your attorney may advise you to move forward with a tort case. Keep in mind that once you file a suit, the facts of the case may become a public matter. Should the other party decide to settle out of court, your attorney may negotiate favorable terms on your behalf. In the meantime, these are some of the steps your attorney may recommend:
1. Assess Your Claim
Ask yourself whether the statement is true or partially true. Do you have proof to illustrate that this is not the case in court, if it comes to that? You also need to determine whether you are still within your statute of limitations. Most states give you just one year from the date the statements were published to make a claim. An attorney can help you determine the strength of your case.
2. Consider Defenses
Your attorney can help you review the potential defenses the other party may come up with to protect himself or herself. This may include stating that the post rephrased information found in reputable sources, such as a newspaper article. The person may even allege the statement is a fact, especially if he or she knows you personally or was involved in a referenced incident.
3. Choose a Court
Your attorney can help you determine what court to file your case in. Because online defamation takes place in a virtual environment, you may have more options available to you according to local laws. If your attorney knows the court closest to you may not rule in your favor, he or she may recommend that you try another court with more progressive social media libel laws.
4. File Your Complaint
An attorney can help you determine what to include in your legal complaint and what phrases are appropriate. He or she may also assist you with fulfilling filing requirements and pre-trial notification requirements.
5. Serve the Lawsuit
After filing your complaint, you may need to serve the defendant. Rules on who can serve a personal injury suit and under what conditions vary by jurisdiction. Your attorney can assist you in following the proper procedure.
Do Cyber Libel Victims Need To Work With an Experienced, Local Lawyer?
The Florida International University laments that despite the growth of social media and the frequency of cyber libel suits, the laws have not become more progressive. While some courts may take a more hard-line approach to how they handle social media libel, others may not take it as seriously as other forms of online defamation.
Some courts may also have a history of ruling in favor or against particular demographics. This is one of the many reasons for working with a lawyer who is familiar with the local court system is so important.
Another obstacle is that some courts do not take social media cases seriously at all. FIU notes that one New York court ruled that content on social media may only constitute "non actionable opinion." This is virtually impossible to overcome without an experienced cyber libel attorney.
Finding one is not always easy, but we simplify the process. Submit a request online or call us today at (866) 345-6784 to get in touch with an experienced lawyer in your area!