Safely Find the Legal Help You Need During the COVID-19 Pandemic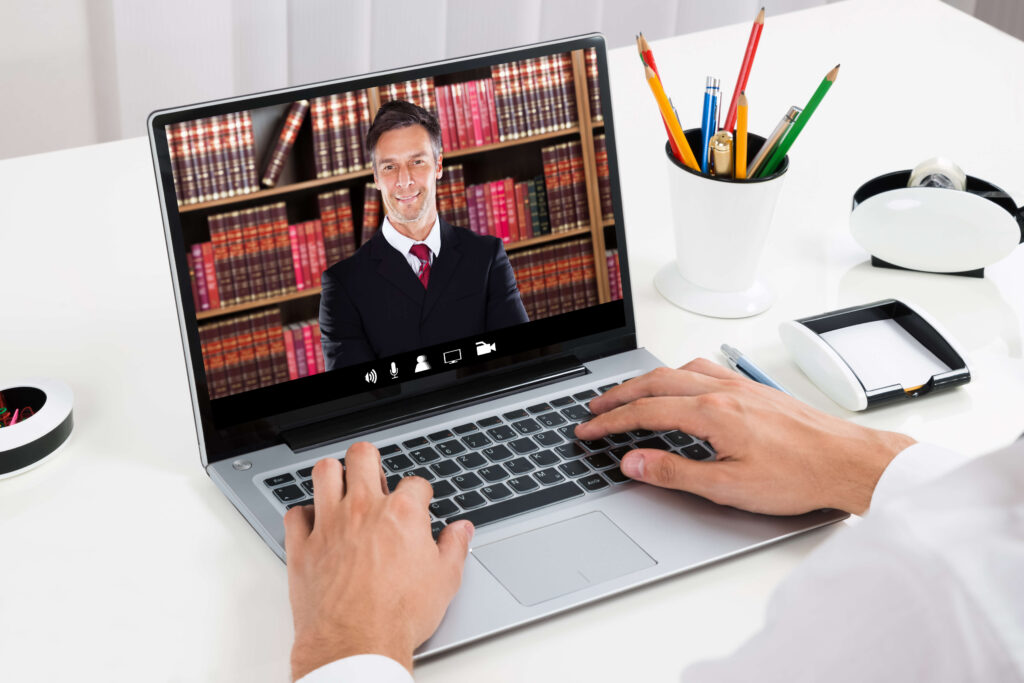 What Is a COVID 19 Lawyer?
Do you have a pressing legal issue you need to resolve? Are you concerned about finding an attorney during the global COVID-19 pandemic? Call now or complete the online contact form below to speak with an experienced local attorney who prioritizes client safety.
In both ordinary and extraordinary times, lawyers help clients with a variety of legal matters. Sometimes, though, new areas of law pop up. A Covid 19 lawyer has implemented protocols to keep existing and prospective clients safe during the pandemic. Your attorney may also help you resolve legal issues related to COVID-19.
Many Lawyers Are Taking Steps To Communicate Safely
According to the Centers for Disease Control and Prevention, COVID-19 is a virus-caused illness that can spread from person to person. Those with the illness may have mild, moderate or severe symptoms. These symptoms often include the following:
Fever

Cough

Fatigue

Muscle soreness

Breathing difficulty

Headache
Many lawyers use face-to-face meetings to meet the needs of their clients. Because COVID-19 spreads through being in contact with other people, these meetings have become less common. In response, lawyers are taking steps to communicate safely with clients and others.
Technology Usage
Beginning as early as March 2020, many attorneys have replaced in-person meetings with virtual ones. When meeting with clients, these lawyers use videoconferencing software. This software allows the attorney to see the client in real time.
In a virtual meeting, clients can share information with their attorneys without having to worry about unintentionally spreading disease. If either the attorney or the client needs to exchange information or sign documents, technology can also play a role. That is, lawyers may use online completion software, drop boxes and other sharing technology to gather essential information without having to meet with clients personally.
Social Distancing
Even though technology allows attorneys to prioritize the safety of their clients and their staff, virtual meetings are not always optimal. If a lawyer needs to have an in-person meeting with a client, social distancing is the norm.
Many attorneys have rearranged their offices to allow at least six feet of space between individuals. If there is insufficient room to allow for social distancing in the office, some attorneys are opting for outdoor meetings.
Because of social distancing, many attorneys are foregoing the use of a waiting room during the COVID-19 pandemic. A client may have to arrive at a precise time. Alternatively, he or she may have to wait outside the attorney's office. Either way, clients should not expect to shake hands with or otherwise touch attorneys or their staff members.
Mask Wearing
In addition to recommending social distancing measures, public health officials have advised individuals to wear masks when in public. Many attorneys are using this guidance to mandate masks for in-person meetings.
When a client visits the attorney's office, he or she must wear a face covering when inside the building. This includes donning a mask during a face-to-face meeting with the attorney or other legal professionals.
Sanitation
While there is some dispute as to how long the COVID-19 virus may remain on surfaces, many attorneys are choosing to sanitize public spaces in between client meetings. As a result, attorneys may see fewer clients in an average day than they normally would.
In addition to sanitizing chairs, desks and other parts of the lawyer's office, a front desk person or the attorney may ask clients to use hand sanitizer when entering. Certain hand sanitizers, such as those with alcohol levels, quickly kill germs, including those that cause the COVID-19 illness.
Compliance With Local Laws
Even though many attorneys are voluntarily implementing COVID-19 safety protocols, lawyers may have a legal obligation to take certain steps. Many state, county and local governments have placed certain requirements on business owners.
If a lawyer does business in a jurisdiction that has COVID-19 restrictions, he or she is likely to comply with them. Clients should expect lawyers in these places to do at least what other business owners are doing to keep customers safe.
You Can Find a Lawyer Safely
Even though many lawyers are working diligently to protect their clients and others from COVID-19, individuals remain at risk. That is, it is impossible to completely protect clients from contracting the illness. Furthermore, clients may be at risk of acquiring the novel virus when they are transiting to the attorney's office.
Conducting face-to-face interviews with a large number of potential attorneys may not make much sense in the midst of a pandemic. Fortunately, it is possible to find an experienced and competent lawyer without leaving home. Prospective clients can search for attorneys in their area using an online search tool.
When searching for a lawyer, it is important to know what type of attorney a person needs. Even if the pandemic has shut down courts or erected other barriers, lawyers can still help with legal issues in the following areas:
Employment law

Bankruptcy law

Criminal law

Family law

Business law

Intellectual property law
Additionally, the COVID-19 pandemic has led to the creation of additional legal practice areas. For example, if a person contracts the illness at work, the individual may have a legal cause of action against his or her employer. An experienced local attorney can evaluate the matter and recommend a path moving forward.
Work With an Experienced Local Lawyer
Even though many businesses have shut down temporarily during the COVID-19 pandemic, legal matters have not ground to a halt. In fact, there are some new legal issues that have arisen since the start of the pandemic.
If you have a pressing legal matter or need legal guidance, time may be of the essence. You cannot simply wait to address the issue until there is a COVID-19 vaccine or the illness goes away. Instead, you need to consult with an experienced local lawyer who can help you seek an acceptable resolution.
A good attorney can help you through all facets of your legal problem. This may include recommending a legal strategy, presenting a case, negotiating a plea agreement, drafting documents or tackling an appeal. Even better, you can be sure your lawyer takes COVID-19 seriously and prioritizes your health.
Submit a request online or call us today at (866) 345-6784 to get in touch with an experienced lawyer in your area!