Do You Need an Attorney to File a Motion for Contempt of Court?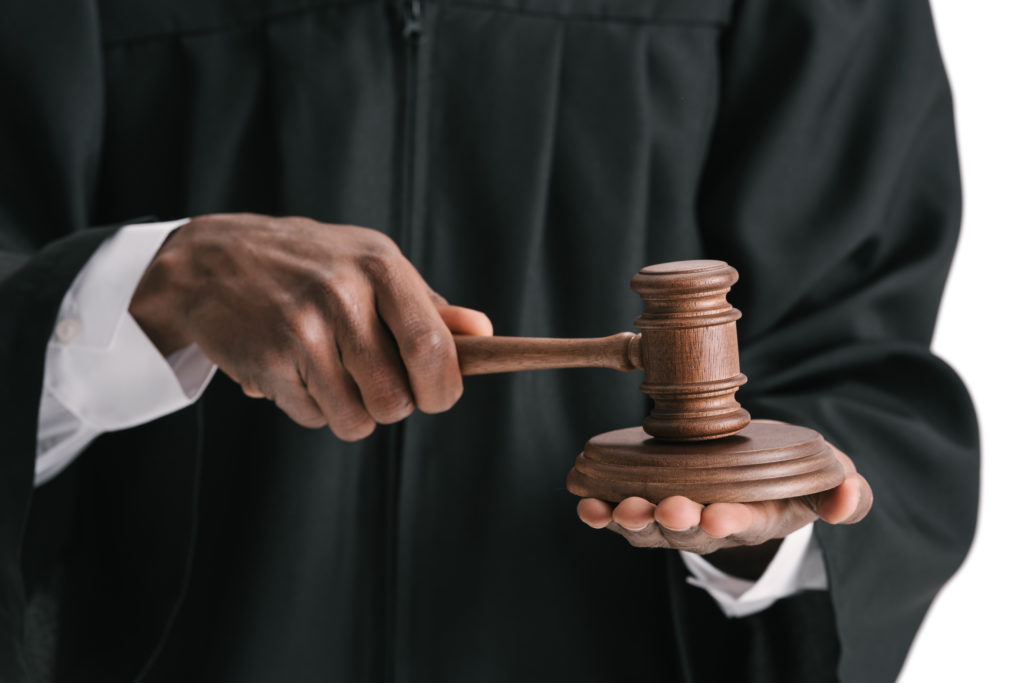 What Is Contempt of Court?
Contempt of court occurs whenever a person deliberately disobeys a court order. This can include a variety of different actions, each with varying degrees of consequences.
Contempt of court frequently stems from divorce proceedings and other civil lawsuits when the defendant does not follow through with the court-ordered actions given.
If you need to file a motion of contempt, you need an attorney on your side familiar with the process who can represent you for the best possible outcome.
Connect with an attorney who can help you file a motion of contempt now!
What Are the Different Ways Someone Can Show Contempt of Court?
An individual may show contempt of court in many ways. Some of the most common scenarios include:
Failure to attend jury duty

Failure to make child support payments

Denying the other parent her or his child visitation rights

Breaking a restraining order
Types of Contempt of Court
There are two types of contempt of court: criminal contempt and civil contempt.
Criminal Contempt
There are two types of criminal contempt.
Direct contempt:

This is when an individual becomes disruptive in court.

Indirect contempt:

This is when an individual intentionally violates a court order.
Civil Contempt
Were you awarded a court order in a previous case that the other party violated? If so, you can file a contempt of court motion against the offending individual.
Contempt of Court Consequences
The consequences of being held in contempt of court vary on a case-by-case basis. The ramifications largely depend on whether the contempt is civil or criminal.
In many civil cases such as child support or child visitation right, the judge gives the defendant a chance to comply with the court order without further punishment. The purpose of these civil cases is typically to get the offending party to follow through with the original court order, such as paying the money owed or fulfilling the initial actions.
However, a judge may order more drastic consequences, leading to heavy fines and imprisonment. Any ordered sanctions usually end when the defendant complies with the court order or when the original case resolves.
Civil cases are not guaranteed a jury, and plaintiffs do not have to prove their case beyond a reasonable doubt.
Criminal cases, on the other hand, have constitutional rights for defendants and may have the right to a trial by jury. Jail time, fines or a combination of the two are common consequences for criminal contempt cases.
Get started by connecting with a lawyer today!
When Should I File a Motion?
Filing a motion of contempt of court is not appropriate in all cases. You must consider factors like:
If the other party is aware of the court order

The order is still in effect

If the other party can prove she or he upheld the order

If you also uphold your responsibilities outlined in the order

The other person may have a valid reason for not upholding the order

If there may be another alternative
Consulting with an attorney can help you decide whether to file a motion in your case and answer any questions you may have about the process and the likely outcome.
Get connected with an attorney in your area today!
Why You Need to Hire an Experienced Lawyer
While you do not need a lawyer to file a motion for contempt of court, it is a good idea to have one working with you as you navigate your case.
The process of filing a motion can become complicated. Without the necessary evidence, you may not achieve your ideal outcome. When you have an experienced lawyer on your side, you can fulfill each step and present a strong case to the judge.
An attorney with experience filing motions of contempt can compile evidence, avoid mistakes, complete the proper forms and represent you every step of the way to give your motion of contempt the best chance of success.
Remember that while court staff can answer questions about the necessary steps to take, they can never provide you with legal advice- only an attorney can do that.
Let us connect you with an attorney who can represent your case.
Over 1 Million Requests Connected Since 2001
With attorneys in over 20 legal categories on hand in locations across the U.S., we can get you the legal help you need, when you need it.
Our Process
Getting started is easy. Simply complete the form, provide your location, indicate that you need to file a motion of contempt of court and answer a few other short questions to get connected with a legal professional in your area today.
Do you prefer to chat over the phone? Give our team a call now: (866) 345-6784
How Much Does It Cost to File a Motion?
Request Legal Help never charges you to connect with a lawyer. Some legal processes may require you to cover some costs upfront, while others do not.
The legal professional you choose to work with sets her or his own pricing structure and informs you of these costs before you enter an agreement. The final cost of working with an attorney to represent your case varies.
Work With an Experienced Local Lawyer
Submit a request online or call us today at (866) 345-6784 to get in touch with an experienced lawyer in your area!