What You Should Know About a Bodily Injury Claim After an Accident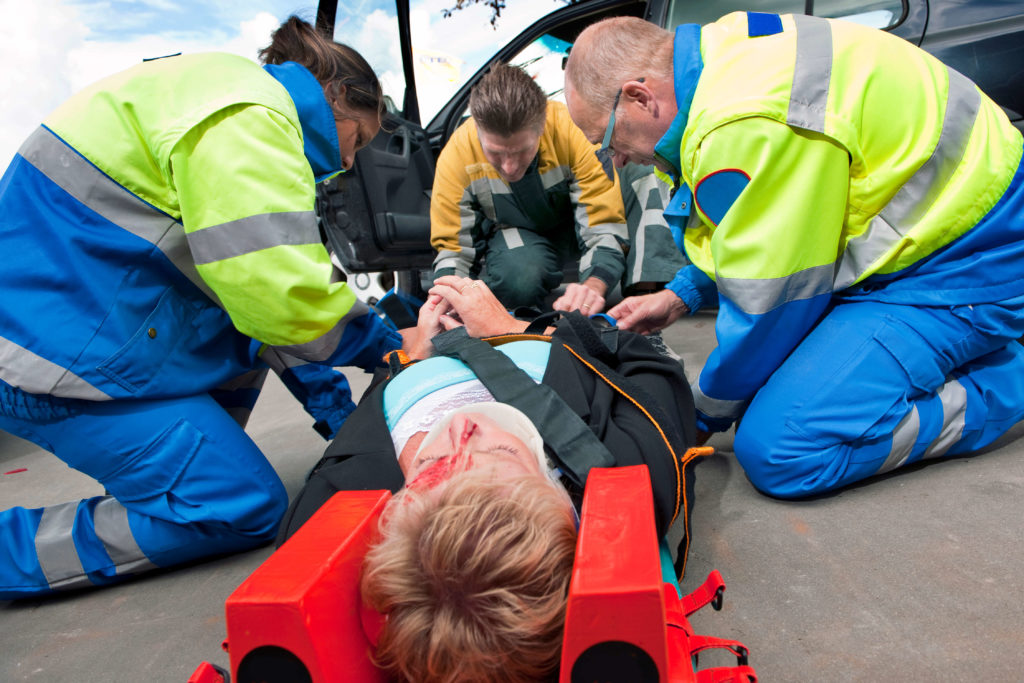 After a car accident, you may end up suffering from serious injuries that change your life. Even a minor injury can alter your day-to-day activities for some time. Regardless of whether the injuries will heal in time or be something you must live with forever, you do not deserve to suffer due to someone else's negligence.
Filing a bodily injury claim or a lawsuit is your right if someone else's bad decisions led to your physical harm. While the court can only award money, that can be extremely helpful in getting your life back and recovering from your injury. You should take every step possible to get the damages rightfully owed to you.
A personal injury lawyer can assist you as you deal with insurance companies and making the decision about taking your case to court. He or she can use experience and knowledge of the law to help you get a favorable outcome.
What Is Bodily Injury?
Bodily injury simply refers to any physical harm you suffer in an accident. It can be minor, such as scratches or bruises, or more serious, such as a concussion or paralysis.
Your injuries from a crash may heal quickly and have little impact on your life. For example, if you are in a minor fender bender and your only harm is a bump on your knee from hitting the dash, then you probably won't be laid up from the injury.
However, if the pain in your knee persists, then you may have a more serious injury. It could require surgery and physical rehabilitation.
It is not always easy to know right away how extensive your injuries are or how long it will take you to recover. Figuring out bodily injury damages is quite tricky even for experienced professionals.
Bodily injury claims may also cover associated expenses. For example, if you have to take time off work for your recovery, then the wages you lose may fall under bodily injury expenses.
How Car Insurance Covers Bodily Injury Claims
After your accident, it is most likely you will try to get the insurance to pay for your injuries instead of heading straight to court with a bodily injury claim. However, insurance has its limitations.
The insurer will only pay out as much as the policy limits. For example, if the other person's insurance limit is $30,000 per person per accident and $60,000 per accident, then you can only get up to $30,000 in damages. If someone else suffered an injury in the accident, then you may not even be able to get that much because the total amount the policy will pay for your accident is $60,000.
Since bodily injury coverage also extends to more than your physical injuries and will pay not only for all the medical care but also for lost wages, this can decrease the amount of money available to you. This is especially true if there are multiple people making claims on this policy.
Keep in mind that almost every state has minimum coverage requirements, and may drivers only get that minimum. Usually, this is a very low amount that will not cover extensive injuries in an accident. For example, Arizona only requires $15,000 per person and $30,000 per accident. With the high cost of medical care, it is very easy to reach these limits quickly.
Reasons To Go To Court
Generally, you will take your bodily injury claim to court for these reasons:
The insurance company refuses to pay your claim

You max out the policy limit and have remaining expenses

The other party does not have insurance
Insurance Refuses to Pay
Dealing with insurance companies is never easy. They always look out for their own interests. They want to pay out as little as possible. So, they will approach you with small settlements that won't cover all of your needs. If you keep refusing, then the insurance company may find a way to deny your claim.
Policy Limit Reached
The insurance company has no obligation to pay more than the policy limit. If the other person did not have enough coverage, then you have the right to take him or her to court to get the remaining payment. However, you may need assistance when dealing with this type of situation so you ensure you do not lose your right to sue for a bodily injury claim if you accept an insurance settlement.
No Insurance Coverage
When someone has no insurance, the only option is to take them to court. You will need to build your case because you must prove fault under your state's laws. You also need help to make sure it is worth it to go to court. If the person has no income or assets, then even if you win, you won't likely ever see payment. This is something your attorney can look into and assist you with.
Why You Might Need an Attorney From the Start
Immediately after a car accident, you should consult with a lawyer. He or she can help you to figure out your next moves. Also, getting an attorney involved this early can allow him or her to gather proper evidence in case you do end up in court.
Once you get a lawyer, any communications with insurance companies will go through him or her. It makes it less likely that an insurer will try to give you a low settlement and more likely that they will take your claim seriously and try to be as fair as possible.
Without an attorney, you are on your own. You may not know what evidence to collect and end up not gathering critical pieces of information that would enable you to win a lawsuit with a bodily injury claim. You may cave to insurance companies as they try to coerce you into accepting their settlement deals. In the end, you will probably lose out because you lacked the proper representation.
Work with an Experienced Local Lawyer
If you've been in an accident, start working with an experienced lawyer in your area. You have nothing to lose by making the initial contact, but you could gain a lot in doing so. Submit a request online or call us today at (866) 345-6784 to get in touch with an experienced lawyer in your area!